Paris Assailant Had Been Sentenced to Prison in 2005, AFP Says
by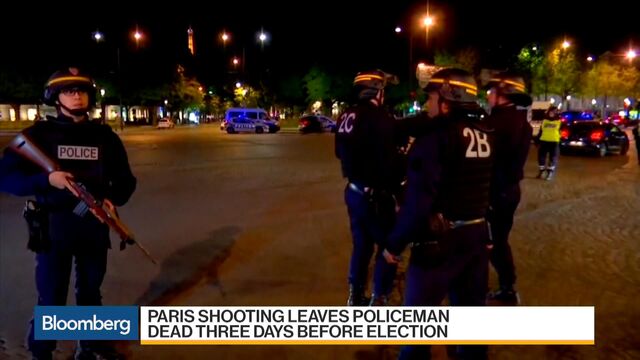 The man who killed a police officer in Paris on Thursday had been sentenced to 15 years in prison in 2005 for attempted homicide, Agence France-Presse reported.
Police haven't released the identity of the man, who was shot dead by officers on the Champs Elysees. He was sentenced in 2005 for trying to kill a trainee police officer and the officer's brother, AFP reported.
Before it's here, it's on the Bloomberg Terminal.
LEARN MORE