Fillon Says He'd Maintain France's State of Emergency Rule
By and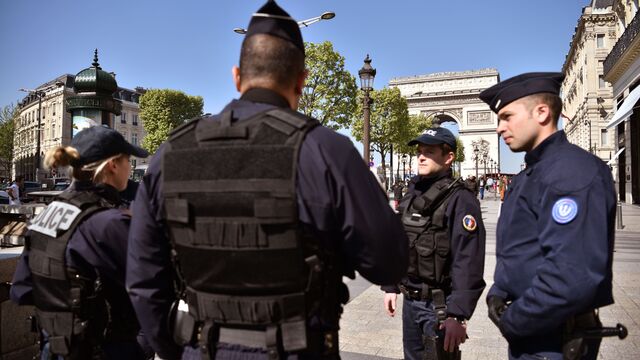 French presidential candidate Francois Fillon said he would maintain the current state of emergency and keep border controls because the country is facing a permanent terrorist threat.
In a statement after Thursday's attack in Paris left one policeman dead, the Republican nominee listed a series of measures he would take if he won May 7's election. As well as retaining emergency powers, Fillon said he would renegotiate the European Union's Schengen accord on borders, add 10,000 police officers, merge the intelligence services, increase prison places and separate convicted terrorists from other detainees. Fillon said he would look to extend the French suspension of the Schengen accord beyond the current cutoff in November.
"I intend to combat this with an iron fist," Fillon said, adding that France faces "a long war" against "Islamist totalitarianism."
The 63-year-old candidate said he would seek to create a coalition "from Washington to Moscow" to fight terrorism. "My foreign policy will be targeted as a priority on the destruction of Islamic State. This will be possible only when the great powers act together," he said. "From Washington to Moscow, I will take the diplomatic initiative to forge a coalition."

Before it's here, it's on the Bloomberg Terminal.
LEARN MORE