Energy Star, diesel engine grants among programs EPA lauds

Praise comes as targeted programs live on in Obama-era budget
President Donald Trump has proposed ending dozens of Environmental Protection Agency programs in his drive to slash its budget, but that's not stopping his administration from taking credit for those operations in the meantime.
In the latest example, the EPA Wednesday called the The Diesel Emission Reduction Program "one of the most cost-effective federal programs," noting $13 in health and economic benefits for every $1 in funding. Also winning recent public praise from the agency: the Energy Star program for appliances and funding to clean up abandoned gasoline storage tanks.
Each of those programs is on the list of more than 200 the White House targeted for elimination or steep budget cuts, as it seeks to reduce EPA's budget by 31 percent. The budget proposal was turned over to Congress, where appropriators say they will be writing their own version, not approving wholesale the one offered by the president.

Now the administration finds itself in the awkward position of moving forward with programs and grants that were already funded by the Obama administration, even lauding those programs as successes as its budget seeks to justify their elimination.
Read More: Trump Budget Plan Would Slice EPA Spending by Nearly a Third
"Many of the programs that are facing major budgetary changes have already been funded in the current budget -- there's no immediate 'off' switch," J.P. Freire, an EPA spokesman, said in an email. "EPA supports the president's budget, and we are taking this opportunity to evaluate many of these programs."
It's not just the EPA. Energy Secretary Rick Perry touted the success of his department's Advanced Research Projects Agency -- Energy on March 8, tweeting, "Innovators like the ones supported by our @ARPAE program are key to advancing America's energy economy." 
A week later Trump's budget proposed killing ARPA-E.
Energy Star, the program that identifies energy efficient products like dishwashers and refrigerators, should be transferred "to a nongovernmental entity," according to a leaked EPA budget document.
But that didn't stop the agency from sending out a tranche of press releases earlier this month congratulating companies such as defense giant Raytheon Co. for their work reducing energy use through partnerships with Energy Star.
"Since 1992, Energy Star and its partners have saved American families and businesses $430 billion on their energy bills and 4.6 trillion kilowatt-hours of energy, while achieving broad emissions reductions — including 2.8 billion metric tons of greenhouse gas emissions," the agency said in a release honoring its "Partners of the Year." "Energy Star is the simple choice for energy efficiency."
Underground Storage
The EPA also recently touted its work cleaning up hundreds of abandoned underground petroleum storage tanks, efforts that have "prevented contamination and paved the way for redevelopment." The budget would slash funding for that program and for grants used to clean up abandoned underground storage tanks. 
The agency, in a memo from its acting chief financial officer David Bloom, said the grant program was an example of a "mature program" that was being eliminated, "returning the responsibility for funding local environmental programs to state and local entities."
As for the diesel program, the memo said: "With updated standards in 2008, cleaner diesel engines will increasingly replace older models."
"These programs save money and protect communities from pollution, so of course the EPA should sing their praises," said Melinda Pierce, the Sierra Club's legislative director. "Every press release the EPA puts out supporting these programs is more evidence of how irrational and dangerous" the administration's plans are, she said.
Watch Next: Ex-EPA Chief Whitman Says GOP Must Get Serious on Climate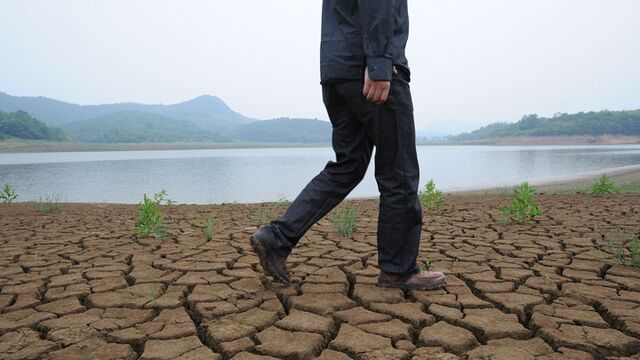 Before it's here, it's on the Bloomberg Terminal.
LEARN MORE