Your Evening Briefing
Here are today's top stories.
Bloomberg News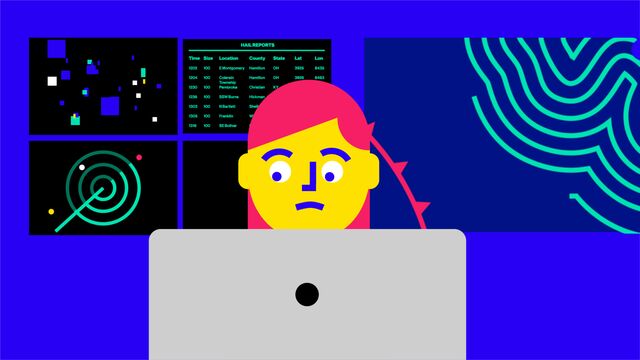 Want to receive this post in your inbox every afternoon? Sign up here.

Florida's coastal homeowners face a nightmare scenario. Tidal flooding is commonplace, and the sea is rising. But well before a single home is submerged, climate change could have a very real impact on the area's housing market. South Florida serves as a prescient case study for what happens to the economy when climate change drives price drops.
Bloomberg explores how climate science and the future of energy reshape our world, in a just-launched Climate Changed site. Check out more of our coverage here, and subscribe to the Climate Changed newsletter. – Katie Robertson
How a melting Arctic changes everything. The temperature is rising, the ice is melting, and the race for newly accessible resources has begun. Eight countries control land in the Arctic Circle, but Russia is the nation gaining ground. The sea-ice loss means Russia stands to gain access to shipping routes and energy reserves, and a strategic military advantage from the opening of the Arctic.
Canada's plan to be the world leader in legal weed. Prime Minister Justin Trudeau aims to legalize marijuana for recreational use by July 2018. Cannabis is already big business in Canada, and some economists estimate annual tax revenue from the law could hit C$5 billion. Meanwhile, the market capitalization of the stocks in the Bloomberg Intelligence cannabis index has tripled since the start of 2015.
The strange letter to Paul Singer that cost a CEO his job. Klaus Kleinfeld was removed from his position at Arconic after he sent a "threatening" personal message to the billionaire investor in the midst of a combative proxy fight. The missive was full of innuendos about Singer's supposed partying in Berlin during the 2006 soccer World Cup and was accompanied by a gift: an Adidas soccer ball.
This lawsuit goes to 11. The creators of This Is Spinal Tap, the most influential mockumentary ever made, have been paid almost nothing. The rock gods are angry, and they're demanding $400 million in damages.
The real world of oil has a warning for financial markets. The Brent physical oil market is flashing signs of weakness again–partly due to muted demand in Asia–at a time when speculators have started rebuilding bullish positions after a sell-off last month, betting the market will tighten in the second quarter.
A quarter of millennials who live at home don't work—or study. New census data shows half of the 18- to 34-year-olds living under their parents' roof without an enrollment in school or a job are white, and most are men. But the data also showed young adults today are likelier to be enrolled in college or graduate school than their counterparts in the 1970s.
The best steaks in Chicago. The Windy City is America's spiritual steak capital, having once packaged most of the country's beef. Nowadays, it's known for flavor-packed ribeyes and bone-in filets served in elegant chophouses. We got some of the country's top chefs to recommend their favorite cuts at the best steakhouses.
Before it's here, it's on the Bloomberg Terminal.
LEARN MORE