Paris Prosecutor Opens Terror Probe After Champs Elysee Attack
By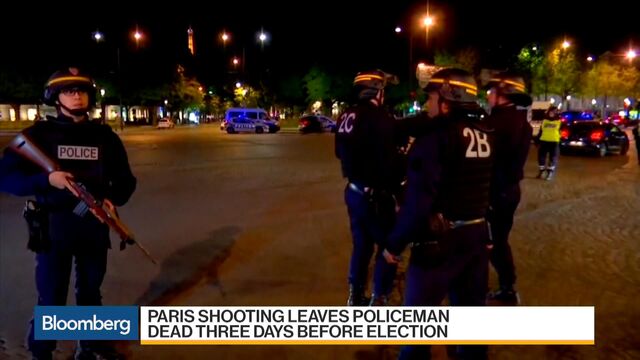 Paris Prosecutor Francois Molins said his office has opened a terrorist investigation after an assailant killed one police officer and injured two others in the French capital late Thursday.
Investigators are looking for accomplices to the lone attacker, Molins said at the site of the attack on Paris's Champs Elysees. A female passer by was also grazed by a bullet in the incident, Molins said, adding that he will hold a full press conference Friday.
Before it's here, it's on the Bloomberg Terminal.
LEARN MORE