business
Natural Gas Moves to the Naughty List
Coal miners warn: Green groups are coming for you next.
By and
Think coal's got it bad in the fight against climate change? Watch what happens to natural gas.
Power plants around the world are stepping up their use of gas as a fuel because it burns cleaner than coal—and in the U.S., at least, it's cheaper. Gas now supplies about a third of the country's power, up from just 17 percent a decade ago.
But U.S. environmentalists have vowed to go after gas-fired power plants with the same vengeance they've used to force the retirements of hundreds of coal facilities. Even coal miners are warning their fossil fuel kin to beware. Gas producers "will be next on the list of the industries to be destroyed," says Robert Murray, chief executive officer of U.S. coal miner Murray Energy Corp.
Coal lost its place as America's No. 1 power plant fuel last year, dethroned by gas. More than a thousand coal mines have closed since 2009, putting about 36,000 people out of work. Researchers and energy executives alike warn that if gas can't cut globe-warming emissions, it's only a matter of time before it shares the same fate.

Natural gas is often promoted as clean because it releases half as much carbon dioxide as coal when combusted. But methane, the most prevalent chemical compound in natural gas, is a potent greenhouse gas in its own right, with heat-trapping emissions leaked at every stage of its life, from well to pipeline to power plant. In the U.S., the gas industry as a whole was responsible for more emissions than coal last year for the first time, according to Bloomberg New Energy Finance (BNEF).
Green groups that once celebrated gas as a "bridge fuel," helping the world transition from dirty coal to zero-emission energy such as wind, solar, and other renewable sources, are now fighting it. Lena Moffitt, a program director at the Sierra Club, says there's a "growing recognition that it's a fuel we'll have to leave behind." Her organization is increasingly focused on stopping gas-fired power plants and pipelines from being built. Among recent targets: a proposed $250 million gas-fueled plant near Los Angeles and the $1 billion Constitution Pipeline Williams Partners LP wants to construct to bring gas to New York City from Pennsylvania.
Groups seeking to mobilize public opposition to such projects can point to Aliso Canyon, a community near Los Angeles, where a blowout at a storage facility in October 2015 resulted in the largest methane leak in U.S. history, forcing thousands of residents from their homes.
Donald Trump may be undoing Barack Obama's climate policies, but individual U.S. states and almost 200 countries from Canada to China are still switching to cleaner power, partly to honor their commitments to reduce emissions under the United Nations-sponsored Paris Agreement. That includes shifting away from natural gas. BNEF projects that by 2040 gas will make up less than a sixth of the world's power market—down from a quarter today—as cheap, emissions-free solar and wind power prevail.
"There's probably 30 years of environmental momentum that's been building," says Michael Moore, vice president of Houston-based energy broker FearnOil Inc. "It's not going to disappear with four years of a new president."
To keep its product from falling out of favor, the gas industry has spent at least $10 billion developing technologies to capture carbon emissions. Chevron Corp. and Australia's government have invested $1.5 billion in equipment that collects carbon dioxide from a massive liquefied natural gas project and entombs it in an underground reservoir. In Texas, Exelon, Toshiba, and Net Power are part of a $140 million venture building a 50-megawatt "clean gas" power plant that the companies say will be the first to capture and recycle almost all of its emissions when it starts up later this year.
"There is an attack on coal to cut CO2, and switching to natural gas is a solution, but ultimately that will be constrained by regulation at some point as well," says Tim Thomas, vice president and deputy general manager at Mitsubishi Heavy Industries America. In response to "global interest," the Houston-based company is looking to design gas-fired power units that can capture their own carbon.
But will the cost of the new technologies come down fast enough for gas to avoid coal's fate? Dawn Farrell, chief executive officer of TransAlta Corp., a Canadian electric utility that's shutting coal plants to comply with environmental regulations, offers a cautionary tale. Speaking to a business crowd at the Canadian Club of Montreal in February, she warned against investing in gas-fired plants. "The people who build the gas plants today will be me 25 years from now, facing the shutdown of those plants," she said. "I fundamentally believe—whatever the rhetoric is—you want to find the way to make electricity without carbon if you want it to be a good investment."
 
—With Tim Loh and Sandrine Rastello
The bottom line: Natural gas supplies about a third of power in the U.S., but environmental groups have begun a campaign to lower its use.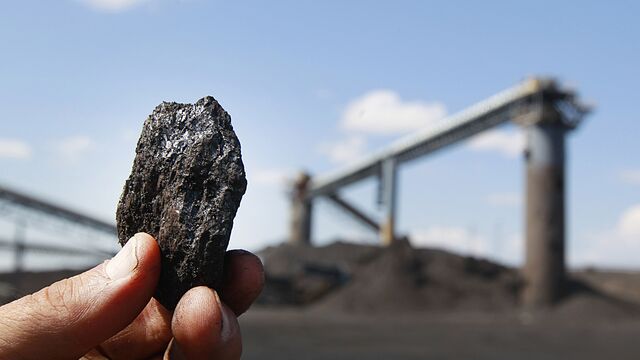 Before it's here, it's on the Bloomberg Terminal.
LEARN MORE