business
Your Evening Briefing
Here are today's top stories
Bloomberg News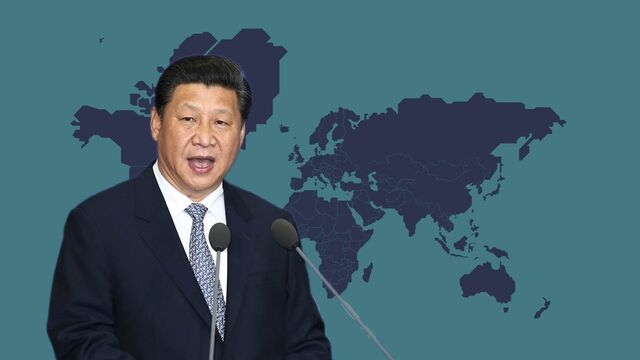 The evening briefing will soon be available in your inbox every day. To be among the first to get it, sign up here. 
This is a busy year for China's economic ambitions. First, the nation sparked a frenzy among stock investors and real-estate developers after unveiling plans two weeks ago to turn a vast farming area into a new economic zone called Xiongan. It's going full steam ahead with a dream to carve out a modern Silk Road route, a multibillion-dollar project that could reshape global trade. And lastly, President Xi Jinping is pushing to revive talks for a Bilateral Investment Treaty with the U.S. that could be just the thing to accelerate economic reforms. But on all fronts there are risks and setbacks. One issue is Trump's crusade to reduce the U.S. trade deficit, which may overshadow Xi's pitch for an investment treaty. —Kristine Servando

Jakarta residents appear set to elect a new governor, with early unofficial tallies showing an ally of President Joko Widodo heading for a loss.  Surveys showed Basuki Tjahaja Purnama, nicknamed Ahok, trailing former education minister Anies Baswedan by nearly 15 percentage points based on a count of around 85 percent of the vote. More than 60,000 security personnel had been deployed around the capital where millions of people voted until polls closed.

Where are London bankers moving after Brexit? Banks already are starting to move employees even though an official divorce from the European Union is two years away. The stakes are high: finance and related professional services bring in about $240 billion a year to the British economy. This tracker helps you keep an eye on where banks say jobs are moving. So far, Paris, Frankfurt and Dublin look to be the top destinations.
Apple is preparing an iPhone overhaul. For the device's 10th anniversary, Apple is readying three smartphones for launch in a few months, including upgraded versions of the two current models and a new top-of-the-line revamped handset. For the redesigned phone, Apple is testing a new type of screen, curved glass and stainless steel materials.
Want to buy a stake in an aircraft-carrier builder? How about a fighter-jet maker? Here's your chance to bet on India's defense spending spree. India is about to start an $11 billion sale of government assets, including holdings in the shipyard and factories that supply India's military. That offers investors a share of some of the region's more profitable manufacturers, which are benefiting from Prime Minister Narendra Modi's push to upgrade weapons and military equipment for a nation that has territorial disputes with Pakistan and China.


Beware the rally in emerging-market currencies. The best quarterly performance in almost seven years is about to reverse, according to the most accurate forecaster of developing-nation Asian currencies last quarter. Wells Fargo forecasts South Korea's won, Indonesia's rupiah and Thailand's baht will decline more than 2 percent in the next nine months. The rupee and the peso also will weaken, but they will be more resilient.
Malaysia Air becomes the first airline to track its fleet with satellites. It signed a deal with providers, including Aireon, to enable it to monitor the flight paths of its aircraft anywhere in the world, including over polar regions and remote oceans. Aireon is one of several companies trying to make it easier to find missing aircraft. Earlier this year, searchers stopped looking for Malaysia Airlines Flight 370, which disappeared March 8, 2014, on its way to Beijing from Kuala Lumpur with 239 people on board. 
These are the greatest late-night snacks from around the world. Craving something greasy, salty, cheesy or chewy after an epic night out? We've got you sorted. Fifteen of the world's best chefs share their go-to midnight dishes. The list includes regional delights such as grilled pig parts and sushi in Tokyo, saucy Cantonese clams, stir-fried Singapore noodles and many, many fried things.

Before it's here, it's on the Bloomberg Terminal.
LEARN MORE