U.K. Stocks Win Credit Suisse Upgrade on Cheapness, Pound Limits
By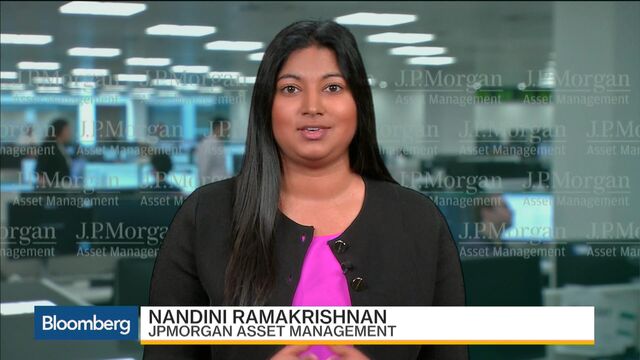 U.K. stocks have underperformed most of Europe this year and that's turned them into bargains, Credit Suisse Group AG said as it upgraded the market to benchmark.
Along with a sharp rise in earnings estimates for the resources sector, the drop has cheapened U.K. valuations, especially for domestic industries such as retail, analysts led by Andrew Garthwaite wrote in a note on Wednesday. At the same time, stronger growth in emerging markets and rising oil prices are also supporting earnings, they said.
The FTSE 100 today erased its 2017 gains after investors soured on the British market amid uncertainty over the terms of the country's exit from the European Union and a steadier pound. A stronger currency is undermining earnings optimism for the more international companies on the 100-member benchmark.

Yet to Credit Suisse, such fears are overblown: The analysts say the pound is likely to be range-bound rather than rally, and a "quick and hard Brexit" is improbable.
"A potentially extended transitional arrangement seems likely," the London-based strategists said. "The longer the transitional phase, the higher the likelihood of a soft Brexit, or Brexit not happening at all (i.e. a second referendum). It is quite possible that a transitional phase could last three years or so, and who knows what the political landscape will look like in five years' time."
The pound jumped to a six-month high versus the dollar and stocks slumped on Tuesday after Prime Minister Theresa May announced a snap election for June 8, which analysts said provides a chance for her to strengthen her party's hand ahead of Brexit negotiations.
Still, the pound's upside will be capped by with those uncertainties, a likely drop in inbound foreign direct investment and a wider real interest-rate gap with the U.S., the bank said.
Before it's here, it's on the Bloomberg Terminal.
LEARN MORE