Your Evening Briefing
Here are today's top stories
Bloomberg News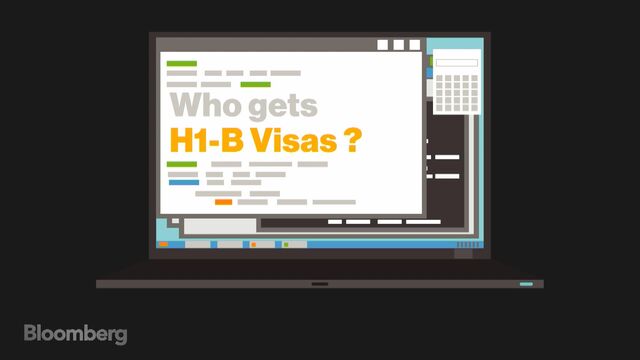 Want to receive this post in your inbox every afternoon? Sign up here.
Good afternoon. Today, President Trump issued a directive of particular interest to the technology industry; we've got a preview of what devices Apple is expected to unveil this fall; and the U.K.'s prime minister unexpectedly called for a general election to take place in just a few months. –Emily Banks
Trump took aim at tech outsourcing, ordering a review of H-1B visa programs with an eye toward favoring more skilled and highly paid applicants. Trump announced the directive during a trip to Wisconsin, along with instructions that federal agencies examine their purchasing systems in favor of buying American goods. The order follows through on Trump's campaign promise to use presidential authority to encourage companies to buy U.S. products and hire American workers.
Apple is preparing an iPhone overhaul for the device's tenth anniversary. The company is readying three smartphones for launch as soon as this fall, including upgraded versions of the two current iPhone models and a new top-of-the-line revamped handset. For the redesigned phone, Apple is testing a new type of screen, curved glass, and stainless steel materials.
Theresa May's call for a snap U.K. general election June 8—something she has repeatedly said she wouldn't do—caught everyone off guard. May wants to win her own electoral mandate and widen the Tory majority in Parliament at a time of historic weakness for the opposition. The goal: to strengthen her hand in the upcoming Brexit negotiations and gain political capital if concessions are needed in the talks.
Facebook gave its staff the green light to protest Trump. The company said it won't punish employees who take time off to join pro-immigrant protests on May 1. And, in a nod to security staff, janitors, shuttle-bus drivers, and others who work for Facebook contractors, the company also said it will investigate if any of those vendors illegally crack down on their employees' protest rights.
France's presidential race is down to the wire, with no clear winner in sight as the main contenders scrap for votes at a flurry of campaign rallies. Almost a third of the electorate remains undecided, heading into the first round of voting April 23. Centrist Emmanuel Macron holds a slim lead. Get the latest every day at our election hub.
Young white America is haunted by a crisis of despair. Middle-aged white Americans without four-year degrees are at increasing risk of dying, a well-documented trend driven not only by drug use but also alcoholism, suicide, and slowing progress against heart disease and cancer. Outcomes may worsen further as millennials grow older.
It's time to talk about the collarless dress shirt. The style has been polarizing as far back as its history runs. In the 19th century, the band collar shirt was standard, when most dress shirt collars were detachable. But to wear them out in public could still provoke scandal. Even today, it can read as a relic. Consider its other name: "grandad shirt."

Before it's here, it's on the Bloomberg Terminal.
LEARN MORE