Trump Hails Xi Push on North Korea, Backs Off on Currency Gripe
By
'He's working on it,' Trump says of Chinese president

Trump says views on China changed by situation in North Korea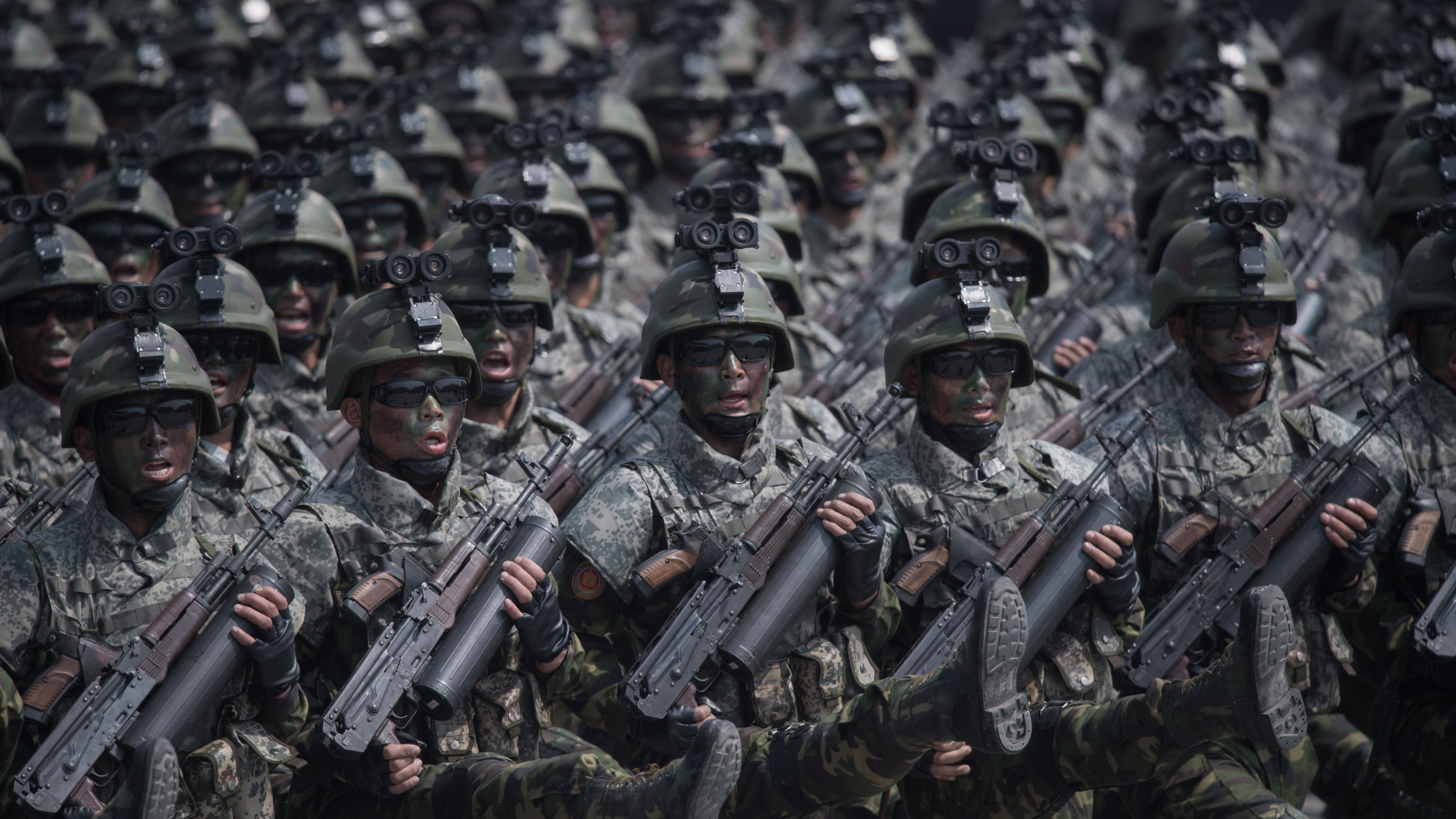 U.S. President Donald Trump said he declined to start a trade war with China because the country is taking steps to rein in the nuclear ambitions of North Korea.
Trump, who opted against labeling China a currency manipulator last week, said his recent conversations with Chinese President Xi Jinping convinced him to abandon his hard-line approach on trade, at least for now.
"He understands it's a big problem. He's working on it," Trump said of Xi during an interview that aired on Fox News' "Fox & Friends" program Tuesday. "Now what am I going to do, start a trade war with China, in the middle of him working on a bigger problem, frankly, with North Korea?"
In the past, Trump has repeatedly placed blame on China -- which provides crucial economic support to Kim Jong Un's regime -- saying that Xi can curb North Korea's nuclear ambitions but has refused. During his presidential campaign, Trump also blamed China for unfair trade practices, pledging to label the country a currency manipulator on his first day in office.
Trump said his view has been changed by the situation in North Korea and his two-day summit with Xi earlier this month in Florida.
Trump entered the meeting talking tough. He said on Twitter that talks would be "difficult" due to U.S. manufacturing job losses he blames on the world's second-largest economy and the growing trade deficit between the countries.
Currency Controls
He signaled he was out of patience with China on North Korea, saying in a Financial Times interview published April 2 that the U.S. could act on its own to resolve the crisis over North Korea's nuclear program. In the same interview, he called the Chinese "champions" of currency manipulation.
But after the meeting, Trump said in an interview with the Wall Street Journal that the Chinese were "not currency manipulators."
During the Fox & Friends interview that aired Tuesday, Trump said it was China -- not him -- that had shifted.
"Think of it -- he's working so nicely that many coal ships have been sent back, fuel is being sent back," Trump said of Xi . "They're not dealing the same way. Nobody's ever seen it like that. Nobody's ever seen such a positive response on our behalf from China."
Before it's here, it's on the Bloomberg Terminal.
LEARN MORE