BofA Snaps 21-Quarter Streak of Job Cuts as CEO Cites Optimism
By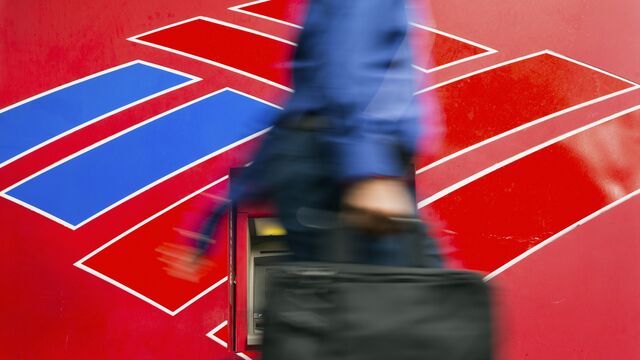 Bank of America Corp. halted 21 straight quarters of job cuts that slashed its workforce by more than 80,000 people as Chief Executive Officer Brian Moynihan said customers are expressing more confidence in the economy.
The firm added 549 employees in the first three months of 2017 -- the first increase since Moynihan announced a broad cost-cutting push in 2011 to improve profitability. Back then, he said he would eliminate about 30,000 jobs, but then he kept whittling as years passed. On Tuesday, the bank posted a profit that beat analysts' estimates.

"The U.S. economy continues to show consumer and business optimism, and our results reflect that," he said Tuesday in a statement. During the quarter, people spent more, and "we continued to provide credit and capital to our corporate and institutional clients to help them drive the economy forward."
Bank of America has advanced more than any other major U.S. lender since Donald Trump's election in November as investors speculate the new administration will ease regulation and pursue policies that spur inflation and lift interest rates, boosting profits on lending. In a December interview with Bloomberg Television, Moynihan said corporate clients were showing enthusiasm for Trump's pro-growth pledges, noting some people were using the phrase "animal spirits."
Mid-sized companies "are friskier, they're more active," and some were drawing on credit lines to expand, he said.
Bank of America had 288,739 employees at the end of October 2011, according to figures on its website. The number tumbled to 208,024 by the end of 2016, then climbed to 208,573 by the end of March.
— With assistance by Yalman Onaran, and Jennifer Surane
Before it's here, it's on the Bloomberg Terminal.
LEARN MORE