Russia Seeks Meeting With U.S., UN on Syria Next Week in Geneva
By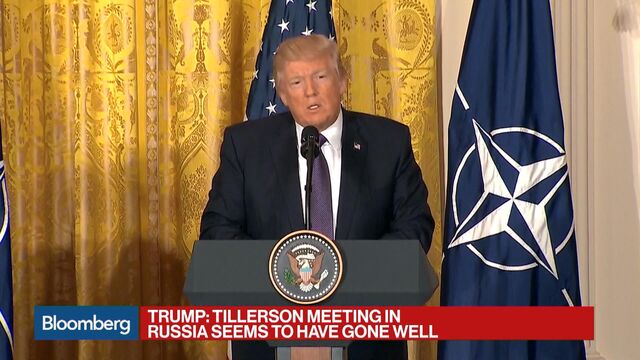 Russia plans to hold talks with the U.S. and the United Nations next week in Geneva aimed at breathing new life into the Syrian peace process, state media reported, in what would mark the first such contacts since the new administration of Donald Trump took office.
UN Special Envoy for Syria Staffan de Mistura has agreed to attend and Russia is awaiting confirmation from U.S. officials, Deputy Foreign Minister Mikhail Bogdanov said, the TASS news service reported Monday. Russia will be represented at the April 24 talks by Deputy Foreign Minister Gennady Gatilov, TASS reported, citing an unidentified Russian diplomat.
Russia and the U.S. have been at loggerheads since Trump ordered a missile strike on Syria earlier this month in retaliation for a chemical attack blamed on Syrian President Bashar al-Assad's forces. Russian President Vladimir Putin and U.S. Secretary of State Rex Tillerson failed to resolve the tensions at talks last week, which came hours before Russia vetoed a UN Security Council resolution that demanded Assad's government cooperate with an investigation. The long-running UN-sponsored Syria peace talks are due to resume in May.
Before it's here, it's on the Bloomberg Terminal.
LEARN MORE