markets
Fischer Expects Muted Market Response When Fed Trims Balance Sheet
By and
Major market disturbances seen less likely than 2013 turmoil

Market response so far has been muted, Fed vice chair says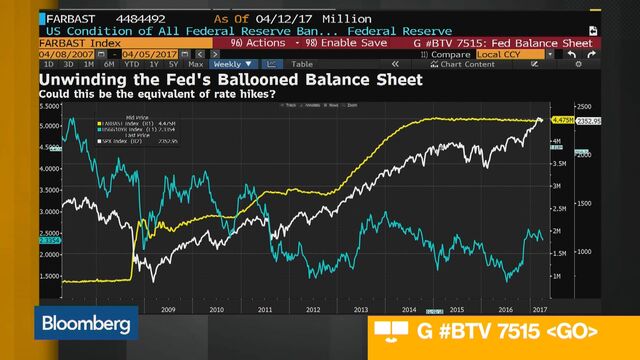 Federal Reserve Vice Chairman Stanley Fischer said he doesn't see a replay of the so-called taper tantrum of 2013 as the central bank rolls out its plan for reducing its big balance sheet.
In a speech prepared for delivery at Columbia University in New York, Fischer said that the muted response of investors so far to the emerging details of the plan suggests that the out-sized financial market moves seen four years ago probably will be avoided.
"We appear less likely to face major market disturbances now than we did in the case of the taper tantrum," he said.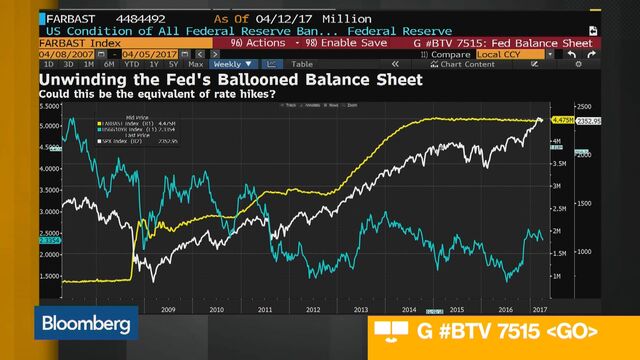 Yields on Treasury securities shot higher in mid-2013 after then-Fed Chairman Ben Bernanke suggested that the central bank might eventually scale back, or taper, its asset purchases.
In contrast, Fischer noted that the recent news that the central bank might begin reducing its balance sheet later this year barely affected yields.
Fischer said there are times when the Fed could be too predictable. He said that when shocks hit the economy, it would be natural for a policy maker's uncertainty about the path of rates to rise.
Fischer also downplayed the so-called dot plot, or policy rate forecasts of individual participants the Fed publishes each quarter, calling it the starting point of the policy discussion. The policy-setting Federal Open Market Committee releases these forecasts four time a year.
"The task of moving from that information to an interest rate decision is not simple and requires a great deal of analysis and back-and-forth among FOMC participants at each meeting," he said.
— With assistance by Matthew Boesler
Before it's here, it's on the Bloomberg Terminal.
LEARN MORE