U.S. Stocks Fall as Goldman Earnings Disappoint: Markets Wrap
By
Pound rockets higher, Europe shares slip as U.K. election set

Industrial metals drop on skepticism of China, U.S. demand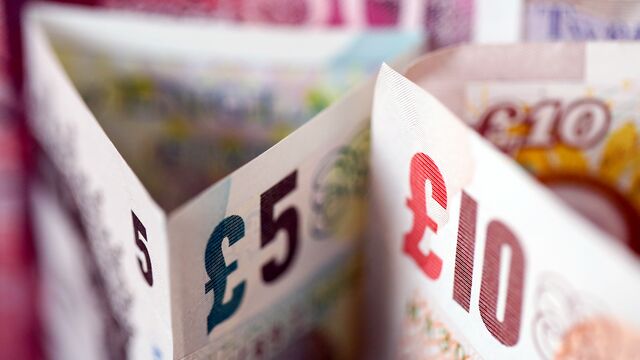 U.S. stocks followed European equities down Tuesday while the pound soared after British Prime Minister Theresa May called for surprise early elections to strengthen her hand in Brexit negotiations. Treasuries climbed but industrial metals plunged.
The S&P 500 Index struggled after its best day since March 1, with shares of health care companies, energy producers and finance firms leading the decline. Goldman Sachs Group Inc. dropped nearly 5 percent, the most in nine months, after stunning Wall Street with a decline in bond trading revenue. Base metals like zinc and nickel retreated amid skepticism of demand from China and the U.S.
Across the Atlantic, the FTSE 100 Index lost 2.46 percent, the most since June, while the pound surged against the dollar. May said she was calling the election "with reluctance" but that the U.K. needs stability during Brexit negotiations. Polls show her Conservative Party is more than 20 points ahead of the main opposition.

"Earnings will be a key focus for investors over the next couple of weeks, but the number of geopolitical issues facing the market continues to grow," Matt Maley, equity strategist at Miller Tabak & Co. in New York, wrote in a note to clients Tuesday. "We're going to have to see a lot more upside follow through before we can say that the mild weakness we've seen since the beginning of March in the broad market has come to an end."
Global instability also weighed on the markets, as the standoff over North Korea's nuclear weapons program rumbles on and the French presidential election looms. Two candidates who want to take the country out of the region's common currency remain in contention in the most unpredictable race in recent history.
Read our Markets Live blog here.
Here's what investors are watching:
The first round of voting in France is this weekend.
Final euro area inflation figures for March are out Wednesday.
Morgan Stanley will publish earnings Wednesday. Akzo Nobel NV also reports then and may outline its plan to counter the $24 billion takeover attempt by PPG Industries Inc.
Here are the main moves in markets:
Stocks
The S&P 500 Index closed down 0.29 percent to 2,342.18, and the Dow Jones Industrial Average ended off 0.55 percent to 20,523.28.
The Nasdaq 100 Stock Index slipped 0.14 percent, while the Russell 2000 Index rose 0.05 percent.
The Stoxx Europe 600 Index slumped 1.1 percent, led by commodity producers. The Paris CAC 40 Index dropped 1.6 percent, the most since September.
Currencies
The Bloomberg Dollar Spot Index fell 0.48 percent.
The pound was 2.22 percent higher at 1.2844. The euro rose 0.85 percent to $1.0734.
The Turkish lira increased 1.05 percent, adding to Monday's gains after Recep Tayyip Erdogan's referendum victory.
Bonds
The yield on 10-year Treasuries fell nearly eight basis points to 2.17 percent.
U.K. 10-year bond yields slipped 3 basis points at 1.014.
Commodities
Gold was flat at $1,291.90 an ounce.
West Texas Intermediate crude dipped 0.09 percent to $52.60 a barrel, after dropping 1 percent on Monday.
Iron ore futures continued their slide, losing more than 6 percent since Monday. London Metal Exchange zinc for delivery in three months declined 3.8 percent and nickel fell 4.5 percent.