Don't Allow Brexit to Distract From Other Issues, Firms Say
By
Companies struggling to fill skilled roles, BCC survey finds

Factories also facing acute cost pressures after pound's drop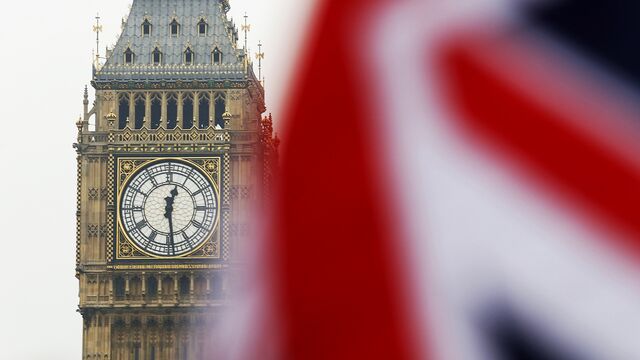 The U.K. government mustn't let Brexit negotiations divert it from the structural challenges facing businesses, according to the British Chambers of Commerce.
Firms are struggling to recruit workers with the required skills and a "significant proportion" anticipate having to raise prices over the next three months, the BCC said Thursday as it published a survey showing both services and manufacturing expanded in the first quarter.
Separately, the Bank of England's Credit Conditions survey said that growth in corporate lending moderated in the first quarter, with weaker demand playing a part. While the U.K.'s major lender said demand had been stronger than anticipated since the Brexit vote in June, "some also noted that it had remained subdued" in the past three months.
"This slowing in the growth rate was initially broad based across major industrial sectors and size of business, although, the most recent fall appears to have been among larger businesses," the BOE said in its review of the data, based on information from lenders including Barclays Plc, HSBC Holdings Plc and Lloyds Banking Group.
The BCC said in its report that while more than a quarter of manufacturers saw improved export sales, they face the most acute cost pressures in six years, presenting a risk to growth in the medium term.
"There are longstanding structural issues here at home that we need to tackle to sustain success in the future," said BCC director-general Adam Marshall. "The competitiveness of firms depends on a bold domestic economic policy -- not just a good Brexit deal."
Businesses are facing an uncertain outlook after U.K. Prime Minister Theresa May triggered formal Brexit negotiations last month, saying she'd rather leave the European Union without a deal rather than agree to a bad deal. They're already having to cope with the pound's 16 percent slump since the Brexit referendum and have little clarity over how easy it will be to hire foreign workers in future.
Almost three-quarters of manufacturers and more than half of services firms surveyed said they are experiencing high levels of recruitment difficulties. The report was compiled from a survey of 7,300 businesses between Feb. 20 and March 13.
— With assistance by Fergal O'Brien
Before it's here, it's on the Bloomberg Terminal.
LEARN MORE