business
Your Evening Briefing
Here are today's top stories.
By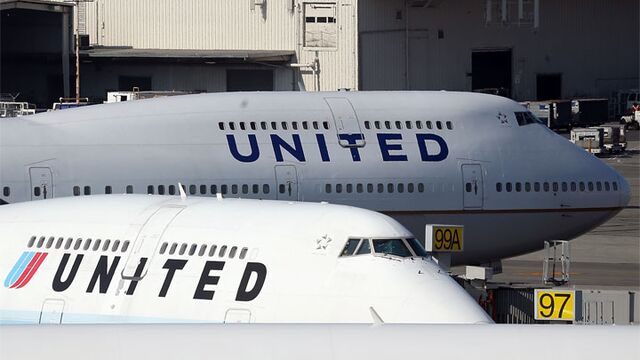 Want to receive this post in your inbox every afternoon? Sign up here.
Good afternoon. Spring is in the air today: Trees are blooming, allergies are emerging, and outrage against United Airlines isn't even close to subsiding. —Megan Hess
United Airlines' CEO apologized amid a global uproar after a passenger was forcibly removed from a flight. United initially said the flight was overbooked, and the man whom staff chose didn't want to get bumped. After the passenger refused to give up his seat, officers dragged him down the aisle as travelers yelled at them to stop. The airline later said it needed room for its own employees to get to another flight. "No one should ever be mistreated this way," United CEO Oscar Munoz said in a statement on Tuesday. He called the event "horrific" and promised a review of policies. The company's stock tumbled in early trading on Tuesday.
Sean Spicer invokes Hitler. The White House press secretary said during a news conference that Adolf Hitler "didn't even sink to using chemical weapons" — a comment at odds with Hitler's extermination of Jews during the Holocaust using gas chambers. Spicer was attempting to discuss the horror of the chemical weapons attack last week in Syria that the administration is blaming on President Assad.
Trump settled a second lawsuit against a chef who ditched plans for a restaurant in the Trump International Hotel in Washington, D.C. Both Geoffrey Zakarian and celebrity chef Jose Andres, who settled with President Trump last week, canceled their planned restaurants after Trump kicked off his presidential campaign by calling some Mexican immigrants "rapists." Trump had been seeking about $14 million in damages in the case with Zakarian. Details of the accord weren't released.
Americans only think their taxes are high. The reality is that the average U.S. worker pays quite a bit less than he would elsewhere in the developed world. This has been the case for a long time. According to an analysis of how 35 countries tax wage-earners, the overall tax rate is highest in Belgium (54%) and Germany (49%), while the rate in the U.S. is 32%.
Everything you need to know about France's presidential election. We're tracking the latest news, polls and indicators showing which way the race is moving — and why. Whether or not you've been following closely, this is your update on where things stand, plus a look at the five leading candidates.
A former Lone Star Funds exec, who asked judges to weigh the value of "genius" in a bid to win a bigger share of a $225 million fortune than his ex-wife, lost his divorce appeal. Randy Work failed to convince a three-judge panel that his "special contribution" during their marriage meant he was entitled to a bigger share than the typical British practice of awarding a 50-50 division of marital assets.
Have your best-ever trip to Europe this summer. As parks spring back to life, inbound summer fares are about to surge through the roof. If you're still unsure about your summer vacation plans, Bloomberg Pursuits rounded up everything you'll need to (very quickly) plan your best European jaunt yet, including where to stay, when to go, and destinations you might overlook.

Before it's here, it's on the Bloomberg Terminal.
LEARN MORE