Pakistan Sentences Indian National to Death for Espionage
By and
India's Kulbhushan Jadhav "confessed" to sabotage: Pakistan

Move could raise tensions between Islamabad and New Delhi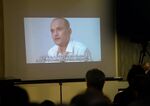 Pakistan has sentenced a former Indian naval officer to death for "espionage and sabotage activities" in a decision that could raise tensions between the nuclear-armed neighbors.
A military court confirmed the death sentence for Kulbhushan Jadhav, who Pakistan alleges is an agent of India's foreign intelligence agency, the Research & Analysis Wing, or RAW, Pakistan Armed Forces spokesman Asif Ghafoor said in a message posted on Twitter. 
Jadhav "confessed" before a military court that he was "tasked by RAW to plan, coordinate and organize espionage and sabotage activities aiming to destabilize and wage war against Pakistan" in both Karachi and the restive region of Balochistan, said the message.
Pakistan's decision to announce his death sentence could be a way of pressuring India into granting geopolitical concessions at a time when it has isolated Pakistan in South Asia, said Sameer Patil, director of the Centre for International Security at the Gateway House think-tank in Mumbai.
"Maybe Pakistan is just testing the waters," said Patil, who served on the national security council secretariat of a previous Indian prime minister. "So far, this kind of thing has not happened in India-Pakistan relations, where they have executed any foreign agents, any spies, which have been apprehended by the neighbor."
Indian Foreign Secretary S. Jaishankar summoned Pakistan's High Commissioner Abdul Basit in New Delhi to protest the death sentence, according to a statement from the external affairs ministry. The proceedings were farcical and there was no credible evidence presented during the trial, it added.
"If this sentence against an Indian citizen, awarded without observing basic norms of law and justice, is carried out, the Government and people of India will regard it as a case of premeditated murder," the statement read.
Pakistan's Defence Minister Khawaja Muhammad Asif said the court martial was carried out according to Pakistan law. "The kind of terrorism we face need stringent actions," Asif said in comments aired on Geo television channel. "We'll fight our case if India raises this issue on the international stage."
Before it's here, it's on the Bloomberg Terminal.
LEARN MORE