Writing Coach Likes Dimon's Annual Letter More Than Kashkari Did
By
Centerview's Alan Hartman, LionTree's Braun back Writopia Lab

DVF Awards honor U.K. child refugee advocate and Karlie Kloss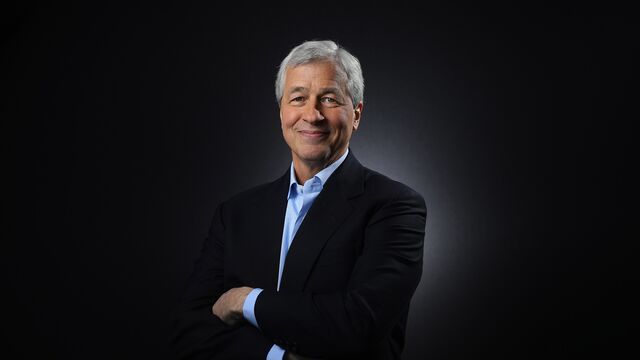 A lot of people -- Neel Kashkari, for one -- have been poring over Jamie Dimon's annual letter to JPMorgan Chase shareholders to look at what he said. Few have looked at how he said it.

Luckily, Writopia Lab, the nonprofit that teaches creative writing, had a benefit this week, connecting me to instructor Alex Henderson, who volunteered to "workshop" the letter, just as he would in one of his classes. (No special treatment for the CEO!)
First, Henderson praised Dimon's effort to translate jargon. He found a good example on page 42, where Dimon says multiple jeopardy is like getting pulled over for a traffic violation and "having the UN weigh in since the car was made overseas."
To read highlights from Dimon's letter, click here.
Henderson said the letter is also effective because Dimon lets his own voice shine through, mentioning that he grew up in Jackson Heights, Queens, and sharing his upset about American education not preparing enough people to achieve the American Dream. "It humanizes you as a writer, and lends authority to your argument," Henderson said.
Borrowing from Charles Dickens is always a good thing (see page 12, "best and worst of times"). "By invoking the great social commentator himself, you cue the reader up to parse this letter on the grandest possible terms," Henderson said. "Like Dickens, we know that the most sweeping global and historical statements only gain their true ethos when the highest of society are placed in context with the lowest."
(Dickensian references didn't sway Kashkari, the Minneapolis Fed president. Yesterday, he said Dimon's assertions that government capital rules are holding back lending and economic growth "are demonstrably false.")

Given Dimon's interest in helping his workforce and Americans get the skills they need to succeed, he'd probably like Writopia Lab. Its mission is to help kids across the socioeconomic spectrum learn to communicate, think critically, and find their voice by participating in creative-writing workshops. Students work on plays, memoirs, fiction -- really, any kind of writing they wish, said the nonprofit's founder and executive director, Rebecca Wallace-Segall. Even an annual letter is acceptable!

Alan Hartman of Centerview Partners and Ben Braun of LionTree Advisors got to know the organization by enrolling their kids in classes. Both were major supporters of this year's benefit, held at City Winery, where Hartman and his wife Kim were honored, and student writing was showcased on cards placed next to votive candles. There were oysters and lobster fritters to start, donated by Joseph Yoon of Yummy Eats, and Candice Braun, Ben's wife, made vegan chocolate peanut butter cups for dessert.
Renee Elise Goldsberry performed songs from "Hamilton" and gave an appreciation of Lin-Manuel Miranda. "He had a lot of things to say, and thank God he wrote them down."

The power of voices was also celebrated Thursday night. At the DVF Awards, held at the United Nations, Diane von Furstenberg said her mission was to use her voice to draw attention to accomplished women who are lesser known -- like human-rights lawyer Baljeet Sandhu, who is helping child refugees in the U.K. who are vulnerable to being recruited for trafficking. Karlie Kloss was also honored, with her boyfriend Josh Kushner attending, along with Seth Meyers and Alexi Ashe, Barry Diller and artist Dustin Yellin.

Interviewed before she settled in for the awards ceremony, von Furstenberg gave advice on how to develop a voice with stature: "Work for it!"

Meanwhile at the Grand Hyatt, Kenneth Chen of Antares Capital said co-chairing the Young Professionals Board of Friends of the Children has helped him develop a voice for good. "I spend my days working on financial opportunities," Chen said, "and I wanted an outlet for my innate desire to help others." The nonprofit provides salaried, professional mentors to at-risk kids, from kindergarten to high school graduation.
Before it's here, it's on the Bloomberg Terminal.
LEARN MORE