Trump May Pick Fed Chief 'Very Responsive' to Him, Posen Says
By
Peterson president predicts at least 3 U.S. rate hikes in 2017

Posen sees dollar drag on economy growing in coming years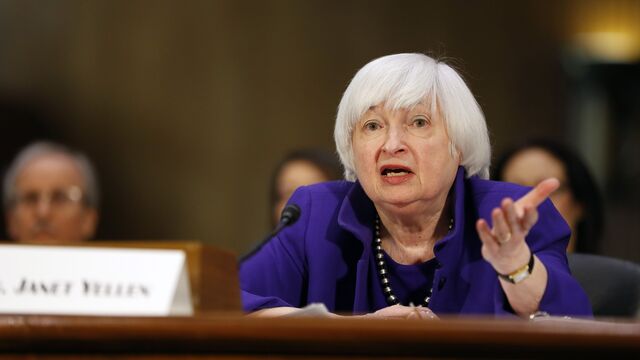 President Donald Trump is likely to pick a Federal Reserve chairman who is "very responsive to him," according to Adam Posen, president of the Peterson Institute for International Economics.
Posen said he expects the Fed to increase interest rates "at least" three times and possibly four times this year. He spoke in an interview Friday with Bloomberg Television from the Ambrosetti Workship in Cernobbio, Italy.

"There's a chance of a really big change," Posen said. "I fear that President Trump will just want someone who's very responsive to him and if anything more dovish in the sense of saying 'oh, let's give Mr. Trump's policies a chance to work,' when we're already at full employment."
Fed Chair Janet Yellen's four-year term expires in February 2018, and it's widely expected that Trump won't ask her to stay in the top spot.
"I think the dollar drag on the economy is real and will get bigger over the next couple of years, but everything else in the U.S. economy is pretty gung-ho," Posen said in the interview with Bloomberg's Guy Johnson and Matt Miller. "As always a lot of it is due to the previous president and the previous Fed policies. There's a two- or three-year lag, so the economy's got another good couple years to run."
Before it's here, it's on the Bloomberg Terminal.
LEARN MORE