Photographer: Ben Stansall/AFP via Getty Images
London or Rotterdam? Unilever Set to Test May's Brexit Strategy
By and
Brands such as Marmite and Vaseline have strong pull in U.K.

If Unilever goes Dutch, it could underscore Brexit concerns
Follow @Brexit for all the latest news, and sign up to our daily Brexit Bulletin newsletter.
Unilever Plc's announcement that it's looking at ending its dual nationality and basing itself in London or Rotterdam means Theresa May finds her Brexit strategy facing either a big endorsement or an early blow.
Few companies have more day-to-day contact with the British people than Unilever. It estimates its products, from Marmite and Vaseline to Hellman's mayonnaise, are in 98 percent of U.K. homes. So even if it had little impact in terms of jobs, a decision to go Dutch would send a clear signal to voters that businesses were worried about Brexit.
If the company opts for a full English listing, on the other hand, May will be able to point to it as a sign that investors are optimistic. The U.K. considers itself a friendly place for corporations and May has hinted that it could cut taxes even more.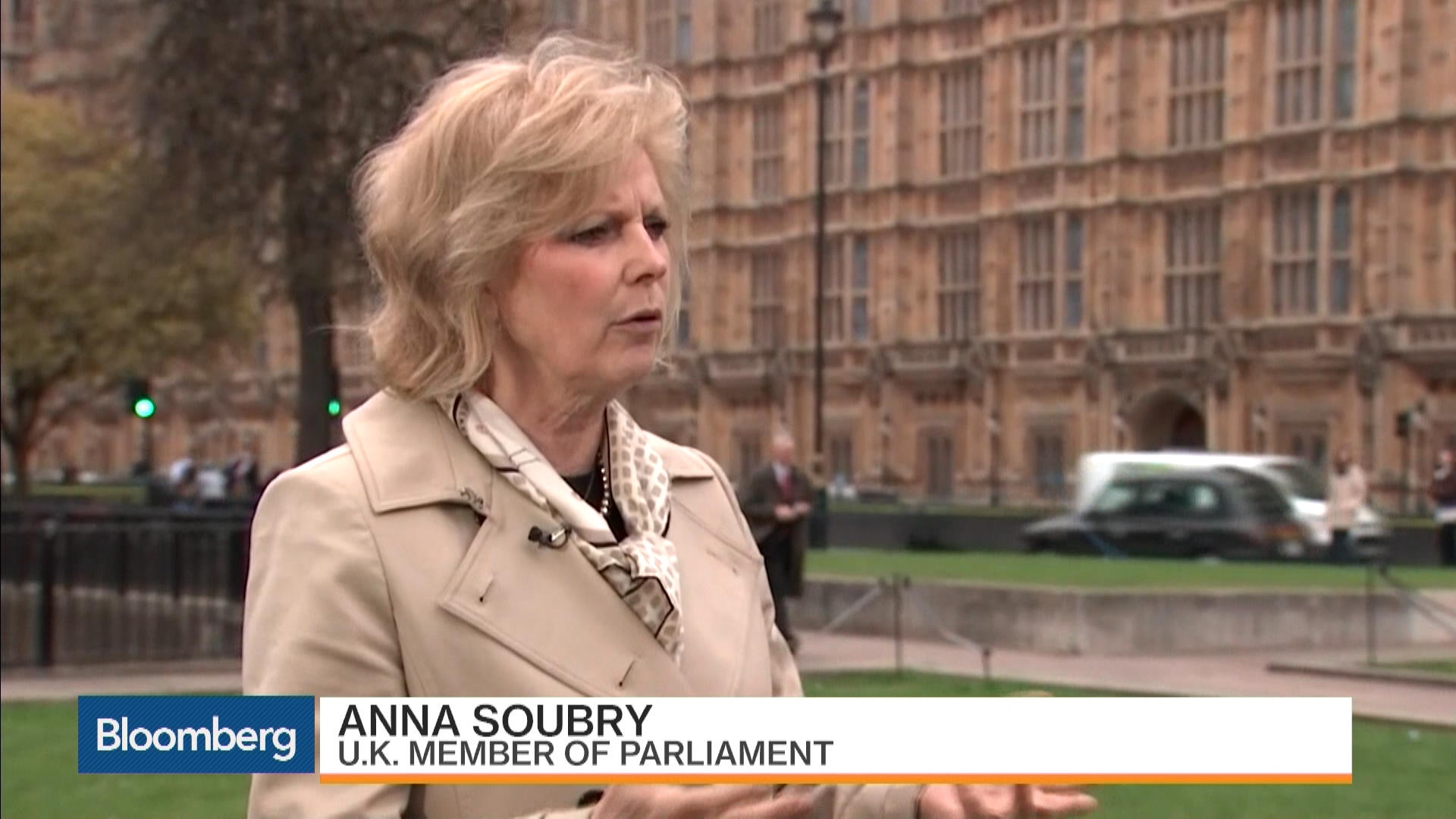 "The British prime minister is extremely conscious that any multinational company leaving London would make bad publicity for the U.K., particularly at the very beginning of the extremely delicate Brexit talks process," said Randolph Bruno, senior lecturer in economics at University College London. "A decision in favor of Unilever Netherlands would put her in the spotlight to deliver on her promises to maintain a 'Global Britain."'
Iain Wright, chairman of Parliament's Business Committee, said the government needed to do more to reassure the businesses that are already in Britain.
Huge Risk
"Unilever is recognized as a tremendous company, with a strong business footprint in Britain," he said by phone. "There is a huge risk that listing in the Netherlands would not only simplify matters and consolidate corporate matters -- including decisions about future investment -- in Europe, but mean that the distance between an HQ and research and production facilities outside the U.K. could make it easier to close assets in this country."
For Unilever, the issue was brought to the fore by February's unwanted offer from Kraft Heinz Co. Chief Executive Officer Paul Polman is looking at how to better enable his company to fight off hostile takeovers. While he didn't express an outright preference between the U.K. and the Netherlands, he has previously pointed out that a takeover like the one Kraft attempted would have faced more hurdles if the company were solely listed in Rotterdam.
"Kraft really threw the cat among the pigeons," said Mohan Sodhi from the Cass Business School at London's City University. "From the Kraft prospective the first thing they were going to do was get rid of the two headquarters, then get rid of the spreads. Now if you are going to pick between London and Rotterdam, again it is an obvious choice. Costs in London are atrociously high, being in continental Europe makes sense."
Beyond Spreads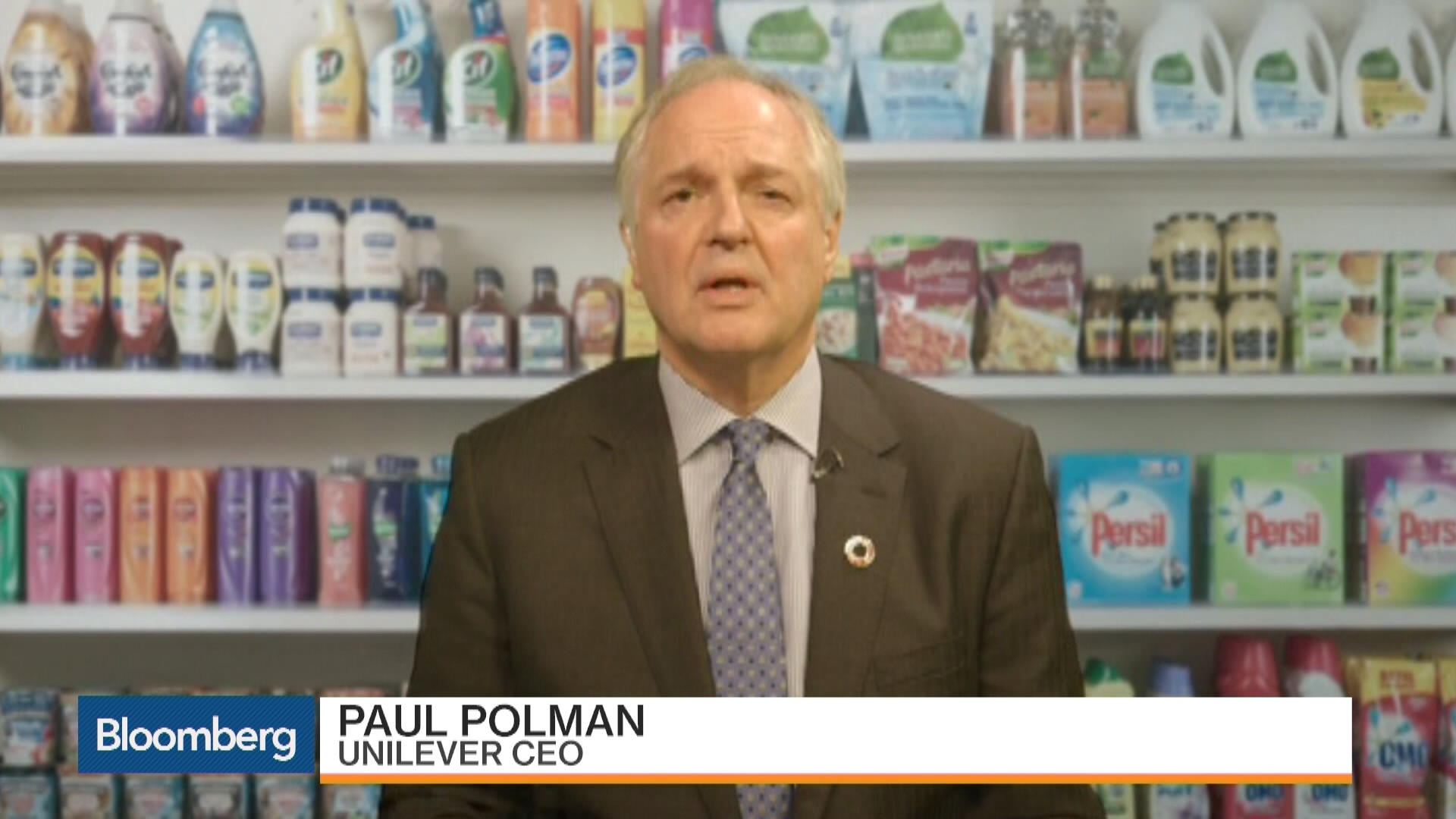 Most of the immediate focus on Polman's announcement on Thursday was on the divestment of the company's spreads business. There was little sign of concern from the British government. Shortly before noon, the Department for Business said the only call it had received about the company was from Bloomberg. A spokeswoman said the restructuring was an internal company matter.
May's schedule on Thursday began with the launch of her Conservative Party's campaign for local government elections, followed by a lunchtime meeting with European Council President Donald Tusk, all the while being kept updated on Donald Trump's plan to launch a missile strike against Syrian forces.
There will have been little time to think about a Unilever announcement will mean for the 7,500 people it employs in the U.K., though an administrative move won't affect factory jobs in the rest of the country. As far as corporate matters are concerned, the prime minister's focus this week has been using a trip to Riyadh to urge Saudi Arabian Oil Co to list in London.
But while such a decision would be a coup, few in Britain have heard of Aramco.
At the end of their visit to Saudi Arabia, May's team was pleased about how things had gone with Aramco. London Stock Exchange Chief Executive Officer Xavier Rolet, who visited at the same time, has very good relations with the Saudis independently of the government, and is charming and engaging, according to two U.K. officials who spoke on condition of anonymity while discussing a commercial matter. The U.K. has a good case to justify a listing for Aramco, including supporting legal and accountancy services, one of the officials said. May had done her bit in support.
The Unilever announcement brings the focus back to the impact of Britain's departure from the EU.
"This is not happening in a vacuum," Sodhi said. "Brexit only propels Unilever more to Rotterdam though it is important to understand that this doesn't mean Unilever leaves the U.K. It will still have people. It won't disappear. But it wouldn't have a headquarters. It's an emotional impact."
And if May loses Unilever, there's a danger no one will notice the arrival of Aramco.
"The single decision of one company like Unilever leaving the country is not the major one," Bruno said. "The real worry is how many others might follow suit."
Before it's here, it's on the Bloomberg Terminal.
LEARN MORE