Wall Street Gets 'Headache' With Cohn Bank-Split View, Doll Says
By
Banks still need to digest rules, get back on feet, he says

Nuveen's Doll says change could hinder progress of bank system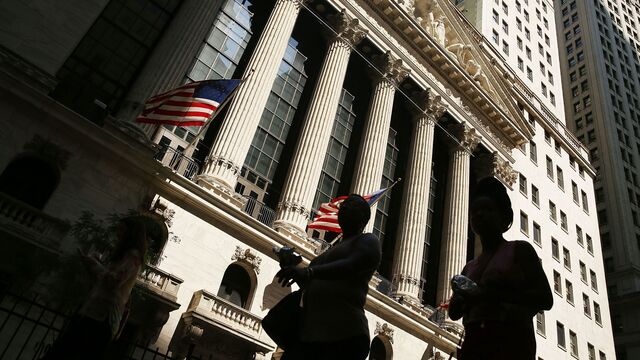 Bob Doll, chief equity strategist at Nuveen, said White House economic adviser Gary Cohn's support for separating consumer-lending businesses from investment banks is an unnecessary complication for an industry already burdened by regulation.
"The banks have had so much on their plate and they need to digest it," Doll said Thursday in an interview on Bloomberg Television. "Letting banks get back on their own feet makes a lot of sense. If we throw this in, it's just another headache that I think will retard the return to health of the banking system."
Cohn, the ex-Goldman Sachs Group Inc. executive who is advising President Donald Trump, said in a private meeting with lawmakers that he generally favors a return to how the industry was under the Glass-Steagall Act, according to people familiar with the matter. The rule kept some operations separate, meaning firms such as Goldman Sachs focused on trading and underwriting securities while other banks focused on gathering deposits and making loans.
The regulation was ultimately repealed in 1999, a change welcomed by bankers who sought expansion to boost profits and said a diversity of offerings would make the U.S. more competitive. Goldman Sachs Chief Executive Officer Lloyd Blankfein said in 2009, after meeting then-President Barack Obama in the early months of his administration, that bringing back Depression-era regulations would be difficult.
"It's hard to turn back the clock," Blankfein said at the time.
Cohn's comments were surprising, Doll said. Though the financial crisis and bank bailouts led to criticism of companies that are considered too big to fail, regulation has increased substantially in recent years on everything from mortgage lending to derivatives. Adding another policy shift could put more pressure on the industry, according to Doll.
"We need a healthy banking system," he said. "That's yes, of course, good for Wall Street, but it's also really good for Main Street."
— With assistance by Elizabeth Dexheimer
Before it's here, it's on the Bloomberg Terminal.
LEARN MORE