Unilever Sets Up U.K.-Netherlands Clash in Search for New Home
By
Dual legal structure adds complexity in deal-making, CEO says

Choice of domicile to have political ramifications amid Brexit
Unilever is considering doing away with its long-standing structure of maintaining separate corporations in the U.K. and the other in the Netherlands, wading into a political storm with governments in both countries likely to put up a fight to keep the headquarters.
The owner of Dove soap and Hellmann's mayonnaise plans to divest its spreads business as part of a broader overhaul, Unilever said Thursday. While looking at options for the operation, it became apparent that the dual-headed legal structure makes such changes more complex, Unilever said. The company periodically has reviewed the set-up over the years, but always kept it in place.
Read more: Gadfly: Unilever's Charm Is Thinly Spread
"It has become clear to us that given the dynamics around more significant major change, that now is a good time to review it again," Chief Financial Officer Graeme Pitkethly said on a conference call with analysts.

Losing Unilever would be a blow for U.K. Prime Minister Theresa May, coming soon after she started divorce proceedings from the European Union.  Multinational companies based in the U.K. have benefited from the decline in the pound since the vote last year for a so-called Brexit, boosting the value of their sales outside the U.K. If Unilever picks the Netherlands, local politicians would get a breather at a time of concern about Dutch companies targeted by foreign bidders -- with paint maker Akzo Nobel NV trying to fend off approaches from PPG Industries Inc. 
London vs Rotterdam
The dual structure -- Unilever is both a London-based public limited company in the U.K. and an NV, the Dutch equivalent, in Rotterdam, the Netherlands -- has been a key part of the company since it was formed in 1930 from the merger of a Dutch margarine maker with a British soap provider.
"Will London win, or Rotterdam?" said Joost van Beek, an analyst at Theodoor Gilissen Bankiers. "They could pick the U.K., benefiting from a lower pound as a result of Brexit. On the other hand, with all the R&D efforts here it would be very important for a company like Unilever to stay active in the Netherlands." Van Beek rates Unilever shares "buy.''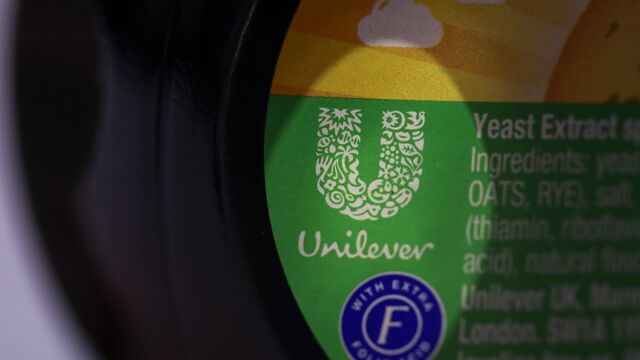 Unilever's overhaul -- including a plan to buy back 5 billion euros ($5.3 billion) of stock and step up its cost-savings efforts -- is part of a bid to protect its independence after being caught off guard by a failed takeover attempt from Kraft Heinz Co. Unilever Chief Executive Officer Paul Polman has said U.K. takeover laws put British companies at a disadvantage, giving targets insufficient time to mount a defense, and has called for taking the interests of all stakeholders, not just shareholders, into account.
Dual Structure
Unilever's dual structure means the company has two boards of directors, two sets of corporate laws and governance rules to follow, two shareholder bases and thus two annual meetings. Unilever prepares two sets of accounts, one in euros and one in pounds.
"What we are looking at now obviously is the complexity that the legal structure built," Polman said on the analyst call. "We've always been able to live with that."
The combined company has four stock-market listings -- the Dutch company trades on the Amsterdam stock exchange and the U.K. entity is listed on the London Stock Exchange, and each of those shares also trades as American depositary receipts on the New York Stock Exchange. The stocks are included in both the U.K.'s benchmark FTSE-100 Index and the Dutch AEX Index.
Unilever bends over backward to operate as one entity. The two boards, for example, have the same members; a director elected by shareholders of the NV can't serve unless also elected by the Plc. Management also is the same, and there are agreements between the businesses ensuring they work as one. Under one such pact, each company agree to guarantee the borrowings of the other.
Single Entity
"It is of profound significance for Unilever, with its dual structure of two parent companies and two different shareholder constituencies, that it is able to operate as nearly as practicable as a single economic entity," the company says on its website in a document explaining the structure. 
Other Anglo-Dutch companies have already changed their structure. For example, in 2005, shareholders of oil company Royal Dutch/Shell Group voted to merge its holding companies in the Netherlands and Britain, ending a century-old separation. The new company, Royal Dutch Shell Plc, has its headquarters in The Hague.
Unilever expects opportunities for acquisitions to come and go more quickly, and the company would be able to move more rapidly without the dual structure, Polman said. A spinoff of the spreads business would be easier, he said.
Unilever also said today it's integrating food and refreshment businesses into a unit to be based in the Netherlands. The Foods and Refreshments divisions' "natural center of gravity is in the Netherlands," said Polman, who is a Dutch national.
National Pride
Dutch law affords companies more protection against unwanted takeovers than the U.K. code does. Among other things, it requires boards to take the interests of all stakeholders, not just shareholders, into account. And many Dutch companies have a stichting, or foundation, that can aid in takeover defenses.
For investors, politicians and executives, the question of which country to choose inevitably will be tied up with matters of national pride.
"I can see that for a neutral investor having a simpler structure is logical," said Corne van Zeijl, a fund manager at Actiam who owns Unilever shares. "I am also in favor of that. Having said that, it would be more than a pity if they would pick the U.K.''
Watch Next: Unilever Focuses on Returns in Strategic Review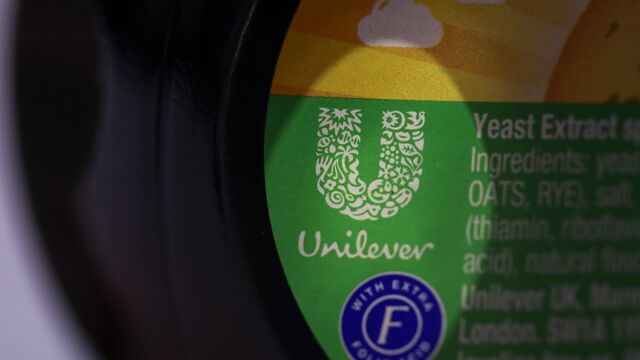 — With assistance by Thomas Buckley, and Ellen Proper
Before it's here, it's on the Bloomberg Terminal.
LEARN MORE