To Revive Health Bill, GOP Adds an Obamacare-Like Subsidy
By , , and
Change would create $15 billion program to subsidize sick

Aetna pulls out of Iowa Obamacare market amid law uncertainty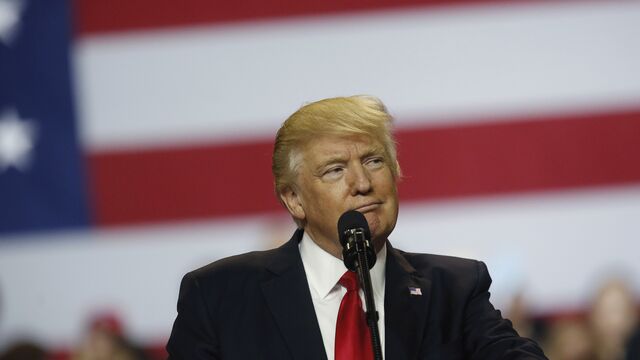 At the prodding of the White House, House Republicans made a last-minute addition to their Obamacare replacement bill Thursday aimed at protecting high-cost patients as lawmakers leave Washington for their two-week spring break.
The amendment to the bill adopted Thursday would create a subsidy for insurers that cover sick, expensive patients, and could help revive Republican lawmaking efforts to repeal and replace large parts of the Affordable Care Act. They also echo a key program under Obamacare, which like the GOP proposal uses subsidies to lower premiums.
Called the Federal Invisible Risk Sharing Program, the Republican proposal would give health insurers $15 billion over nine years to subsidize the care of high-cost patients. It's similar, though less generous, than Obamacare's three-year-long reinsurance program, which gave insurers $7.9 billion for 2014 and $7.8 billion for 2015, according to data from the Kaiser Family Foundation, and is intended to pay out $4 billion for 2016.
The effect of the GOP proposal on premiums would be minimal, said Matt Fiedler, a fellow at the Brookings Institution's Center for Health Policy. If all of the subsidies were passed through to consumers, premiums would be about 1 percent lower.
Changing the Bill
Lawmakers are leaving Washington Thursday afternoon for their annual two-week legislative break without voting on the overall bill. The amendment to the bill comes after a White House request to show some kind of progress during a visit there by Ryan and House Majority Whip Kevin McCarthy there Wednesday.
"The reason why we're here is because the president is involved in our process," Pete Sessions, the Texas Republican and chairman of the House Rules Committee, said at a meeting of the panel to make the changes. "We're locking in today an agreement that has taken some two weeks."
House Speaker Paul Ryan told reporters Thursday that the change to the Republican legislation "makes this a much better bill." "This amendment alone is real progress and it will help us build momentum toward delivering on our pledge to the country" to repeal and replace Obamacare, he said.
The efforts to replace the Affordable Care Act have caused worry for insurers, who aren't sure about the law's future or what would replace it. On Thursday, Aetna Inc. said it would pull out of Iowa's Obamacare market, becoming the second major health plan to do so this week after Wellmark Inc. said it was quitting the state as well.
Risk, Uncertainty
"Aetna will not participate in the Iowa individual public exchange for 2018 as a result of financial risk and an uncertain outlook for the marketplace," spokesman T.J. Crawford said in an email Thursday. "We are still evaluating Aetna's 2018 individual product presence in our remaining states."
Iowa's insurance commissioner blamed the law. "This is a problem created by the Affordable Care Act and needs to be fixed by Congress," Iowa Insurance Commissioner Doug Ommen said in a statement. Ommen was appointed by Republican governor Terry Branstad this year.
The GOP health bill was pulled from a floor vote in the House last month after it became clear that Republicans, who control the chamber, didn't have enough votes among their various factions to pass the measure. On Thursday, the Rules Committee adopted the changes in a 9-2 vote.
 
The provision was sponsored by Representatives Dave Schweikert of Arizona and Gary Palmer of Alabama, both members of the House Freedom Caucus, the conservative group that some other House Republicans have been blaming for blocking a deal on a final bill.
While the amendment "was offered by two of our most conservative members," it is embraced by a broad part of the Republican conference, Ryan said. Lawmakers will continue working on further revisions, he said.
Repeal and Repeat?
The GOP proposal would give Health and Human Services Secretary Tom Price broad authority in determining how the payments are handed out, including which patients insurers would be reimbursed for and how much. Many aspects of the program would have to be worked out by HHS, and aren't detailed in the four-page amendment. In 2020, its operation would be handed over to the states.
"It's as if Congress wanted to reinstitute the risk corridor and reinsurance programs, but couldn't bring itself to use those words," Nicholas Bagley, a professor at the University of Michigan's law school who studies health care and regulation, said on Twitter.
Obamacare much larger reinsurance program lowered premiums by about 10 percent in 2014, according to a February 2016 estimate from the Congressional Budget Office. CBO estimated the effect would wane as the reinsurance amounts got smaller.
Freedom Caucus
While some members of the Freedom Caucus support Thursday's amendment, they won't commit to casting a yes vote until they see the legislative text of what Vice President Mike Pence offered the group on Monday, according to two aides close to the far-right group. The aides spoke on condition of anonymity because the discussions are ongoing.
That includes a waiver for states that would let them out of federal requirements on what benefits insurers have to cover. That would likely lower premiums but also decrease consumer protections. Conservatives have also discussed eliminating what are known as community rating rules, which prevent insurers from varying premiums within a geographic area based on certain factors, including health status.
Yet it wasn't clear after another late-night meeting on Tuesday with Pence and a broader group of Republicans that the White House is committed to structuring the waiver in a way that conservatives say would bring down the price of premiums, according to one of the aides. No decision will be made until they see the proposed changes in writing, rather than just a verbal offering, the aide said. Those changes hadn't been made as of Thursday afternoon's Rules Committee meeting.
Democrats Still Opposed
Democrats slammed the potential changes, as well as the last-minute nature of the process.
"That does nothing to diminish the horror of their bill," said House Minority Leader Nancy Pelosi of California.
Representative Jim McGovern, a Democrat from Massachusetts, called the changes a last-ditch effort that had been concocted behind closed doors. At the Rules Committee session, he said the amendment was "just a couple of good ol' boys with a typewriter saying, 'Maybe this will work.' I guess what Republicans want is something to point to before the two-week recess."
Yet it may help Republicans finally gather their members behind the measure. Freedom Caucus Chairman Mark Meadows of North Carolina said Thursday morning at an event hosted by Politico that if the offers made over the last few days are in the final bill, then "the majority, if not all of the Freedom Caucus will vote for this bill." He called the risk subsidy provision "a step in the right direction but certainly not the final step."
Not Everyone Sold
There are still holdouts. Representative Louie Gohmert, a Texas Republican and member of the Freedom Caucus, said he was worried the risk program would just "give the federal government more power and more money." He was waiting for more changes. "If this is it I'm still no," he told members of the Rules Committee.
Congressional staff will keep working on health-care bill during the Easter recess, and could change it more to try and gain votes, said AshLee Strong, Speaker Ryan's spokeswoman. She said leadership is aware of where the hard noes and safe yeses are, and are trying to convince lawmakers in the middle. She also raised the possibility that Congress could return earlier than scheduled if they have the votes to act.
"If there's a path forward, the speaker wouldn't hesitate to bring people back" from recess, Strong said.
— With assistance by Anna Edgerton, and Jennifer Jacobs
Before it's here, it's on the Bloomberg Terminal.
LEARN MORE