Senate GOP Ready to Give Trump 'Nuclear' Win on High Court Pick
By
Rule change will help elevate Supreme Court nominee Gorsuch

'Nuclear option' may further erode appetite for bipartisanship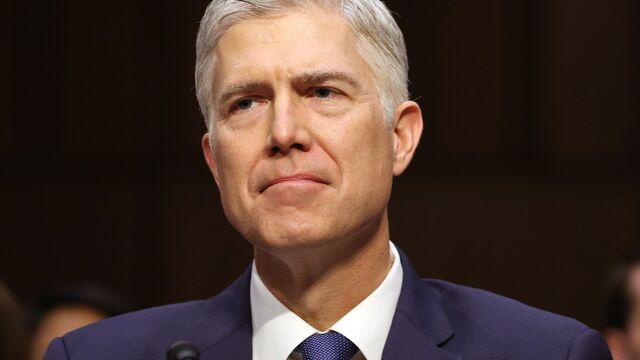 President Donald Trump is set to win the most significant achievement of his troubled administration when the Senate clears the way Thursday for the confirmation of his Supreme Court nominee, but the episode will leave the Senate battered and paralyzed.
Senate Republicans plan to override Democratic opposition with a rule change to shield Neil Gorsuch and all future high court picks from being blocked by the minority party. 
The GOP's unilateral action, known as the "nuclear option," will be the latest step in a bitter, years-long fight over nominations and will likely fuel even greater partisan discord in Congress.
Trump's nomination of Gorsuch drew widespread approval among Republicans and has been a rare bright spot for the president amid court rulings halting his immigration order, Republicans' inability to agree on an Obamacare repeal, and investigations of potential connections between Russia and Trump's presidential campaign.
Senate Majority Leader Mitch McConnell says he has no choice but to change Senate rules because Democrats plan to block Gorsuch, a judge on a Denver-based federal appeals court, in a partisan filibuster he calls unprecedented.
"Democrats are bowing to hard-left special interests that can't get over the results of the election and thus are demanding complete Democratic opposition on everything this president touches," McConnell said Wednesday on the Senate floor.
QuickTake: Why the Senate is Ready to Chip Away at Filibusters
Democrats say Gorsuch is outside the judicial mainstream and will restore the Supreme Court's 5-4 conservative tilt that existed before the February 2016 death of Justice Antonin Scalia. Gorsuch, 49, is young enough to help shape the court for decades to come, and Senate Minority Leader Chuck Schumer said he is probably more conservative than Republican appointees Clarence Thomas and Samuel Alito.
Democrats have the right to use every tool to keep him off the court, Schumer said Wednesday.
Republicans face "a simple choice," Schumer said. "They can fundamentally alter the rules and traditions of this great body or they can sit down with us Democrats and the president to come up with a mainstream nominee who can earn bipartisan support and pass the Senate."
When the Senate Goes 'Nuclear' to Confirm Gorsuch, Here's the Script
After the rule change, the Senate plans to confirm Gorsuch on Friday with a simple majority vote. That will let him join the nation's highest court in time for its last arguments of the term later this month.
Congress will move on to big debates over government spending, a debt-limit increase, border security, a tax overhaul and infrastructure. Even after Thursday's planned rule change, Democrats will keep the ability to block legislation by demanding a 60-vote threshold, so the minority party's support will be needed in a chamber Republicans control 52-48.
44 Democrats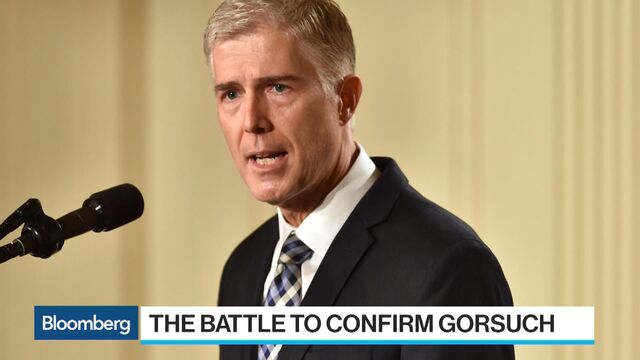 McConnell is expected to instigate the rule change Thursday after a morning vote on whether to advance Gorsuch's nomination to final confirmation. Only four Democrats say they'll vote with Republicans -- Michael Bennet of Colorado, Heidi Heitkamp of North Dakota, Joe Manchin of West Virginia and Joe Donnelly of Indiana. Forty-four Democrats plan to vote no, denying the 60 votes needed to move the nomination forward.
McConnell then will probably assert that only a simple majority is required to advance high court nominees. Republicans can make that the new rule by majority vote.
The debate over Gorsuch comes after Republicans' refusal last year to consider President Barack Obama's choice for the high court vacancy, Judge Merrick Garland. Senator Jeff Merkley, an Oregon Democrat, held the Senate floor for 15 hours Tuesday night through Wednesday morning to express his anger.
"To confirm anyone but Merrick Garland to this seat confirms the Senate as the thief who took a seat for the first time in history and transported it to another president in an effort to pack the court," Merkley said.
'Highly Qualified'
Senate Judiciary Chairman Chuck Grassley, an Iowa Republican, said the rule change was instigated by Democrats, who also used the filibuster to block appellate court nominees under President George W. Bush.
"We don't conduct partisan filibusters of Supreme Court nominees, and we certainly are not going to start with this highly qualified nominee," Grassley said.
Democrats ended the filibuster for executive-branch and lower-court nominees when they were the majority party in 2013, following years of Republican obstruction of Obama's nominees.
Arizona Republican John McCain tried to negotiate an agreement to avoid the rule change but gave up early this week, saying the Senate is more partisan than in 2005 when he led bipartisan talks that headed off a similar confrontation.
Even Republicans who back the new rule warn that easing hurdles for Supreme Court nominees will cause the court and Congress to become more partisan. McCain and Senator Lindsey Graham of South Carolina say presidents could choose nominees with more extreme views because they wouldn't need bipartisan support for confirmation.
"Now that we are entering into an era where a simple majority decides all judicial nominations, we will see more and more nominees from the extremes of both the left and the right," McCain said on the Senate floor Wednesday. "I do not see how that will ensure a fair and impartial judiciary. In fact, I think the opposite will be true and Americans will no longer be confident of equal protection under the law."
Watch Next: Democrats Secure Votes to Block Gorsuch Confirmation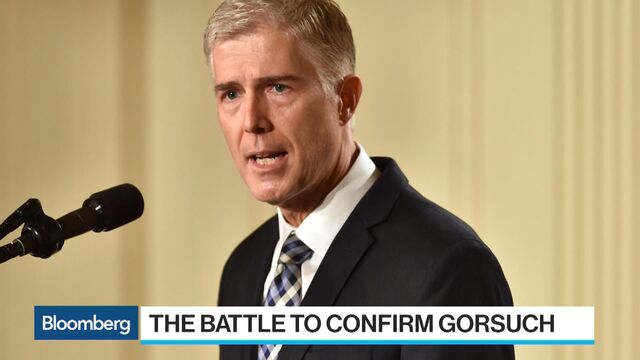 Before it's here, it's on the Bloomberg Terminal.
LEARN MORE