markets
China Unicom Shares Drop as Mixed-Ownership Plan Disappoints
Bloomberg News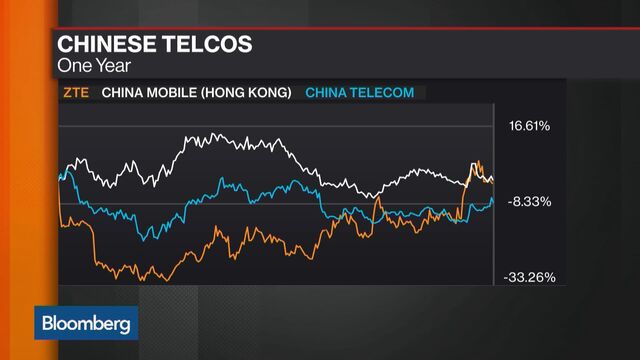 China Unicom (Hong Kong) Ltd., China's second-largest mobile carrier, fell the most this year after the Hong Kong-listed company signaled it will miss out on a mixed-ownership plan being pushed by the government for its state-owned enterprises.
The stock declined 3.9 percent, the biggest drop since Nov. 11, to close at HK$10.44 on Thursday. Unicom resumed trading after the company said yesterday that its Shanghai-listed affiliate, China United Network Communications Ltd., could see its shareholding structure change after the restructuring, without any mention of changes at Hong Kong-listed company.
The Shanghai-listed stock was also halted on Wednesday, and was still suspended from trading.
Using the Shanghai-based company as a platform for reforms would be more complex than using the Hong Kong company, which may disappoint investors, Joel Ying, an analyst Nomura Holdings Inc., wrote in a note to clients.
Both companies are units of Unicom Group, which was among six state-owned enterprises picked by the nation's economic planner last year for a pilot program in mixed-ownership -- China's preferred term for private investments into state firms. It's part of the government's broader push to overhaul its bloated SOEs, whose total revenue figure rivals the size of Japan's economy.
— With assistance by Jing Yang De Morel
(
Updates with closing share prices.
)
Before it's here, it's on the Bloomberg Terminal.
LEARN MORE