Brexit Will Be 'Painful' for Britain, Ireland Says
By
Flanagan says Ireland shouldn't be worse off than Britain

Foreign minister urges respect for peace deal, open border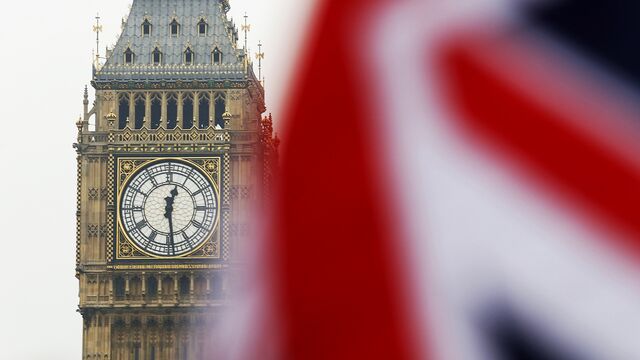 Brexit will be painful for the U.K., Irish Foreign Minister Charlie Flanagan said, signaling the EU should avoid making it painful also for his nation, the only one to share a land border with the U.K.
"I believe it's going to be painful for Britain. I believe it's going to be painful potentially for Ireland," Flanagan said late Thursday in an interview with BBC TV's "Newsnight" program. "It's important, in our context, that we have a situation at the end of these negotiations in two years' time or maybe even longer where a member of the European Union, namely Ireland, cannot be placed in a position of more disadvantage than somebody who is leaving."
Other than Britain, Ireland is the EU nation most affected by Brexit. About 12 percent of all Irish exports and 40 percent of exports from domestic companies go to Britain. The country's Department of Finance said in November the economic impact of Britain's withdrawal from the EU would be "severe," shaving as much as 3.8 percentage points off of projected economic output over a decade. 
While fearing economic damage, Ireland also is trying to draw some benefit from Brexit by attracting banks based in Britain that want to ensure continued access to European markets by establishing a base in one of the remaining 27 nations. Flanagan said he saw no desire by the EU to punish Britain for its referendum decision last June. 
"I don't see any intent, I don't see any disposition on the part of my EU colleagues to exact retribution to punish Britain," he said.
After U.K. Prime Minister Theresa May officially triggered two years of Brexit negotiations last week, Flanagan said, "it's important that the process now proceed in an orderly manner at the earliest opportunity."
Flanagan also stressed the "centrality" of the Good Friday peace agreement that ended the conflict in Northern Ireland, saying that "anything adverse to that agreement will not be acceptable." Brexit negotiators will have to ensure that the common travel arrangement enjoyed by Britain and Ireland since the 1920s should be preserved after Brexit.
(
Clarifies 40 percent export figure is for domestic Irish companies in third paragraph.
)
Before it's here, it's on the Bloomberg Terminal.
LEARN MORE