Moody's to Review Halkbank for Downgrade After Deputy CEO Arrest
By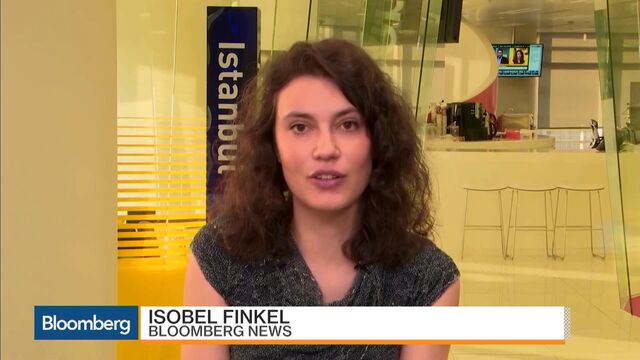 Moody's Investors Service placed the ratings of Turkey's biggest listed state-owned bank on review for a possible downgrade after one of its executives was arrested in the U.S., accused of using his position to facilitate the evasion of U.S. sanctions on Iran.
The review will focus on the extent to which the investigation may affect confidence in Turkiye Halk Bankasi AS, the cost of the lender's funding and its access to the wholesale markets, Moody's said in a statement on Tuesday. Istanbul-based Halkbank didn't immediately return a call seeking comment.
Mehmet Hakan Atilla, a deputy chief executive officer at Halkbank, is accused of conspiring with Reza Zarrab, an Iranian-Turkish gold trader, to launder hundreds of millions of dollars through the U.S. on behalf of Iran and its companies. Halkbank has denied it breached any rules.
The review will also assess changes to the growth potential of the bank's businesses and profitability, and evaluate the degree to which the probe may be focused on the bank itself, Moody's said. "Given the challenging operating environment in Turkey, the legal risk may put additional pressure on Halkbank's financial fundamentals," it said.
Moody's rates Halkbank's long-term foreign-currency senior unsecured debt and long-term local-currency deposits at Ba1, one notch below investment grade, and its long-term foreign-currency deposits as Ba2.
Before it's here, it's on the Bloomberg Terminal.
LEARN MORE