markets
Swiss Still Unhappy About Omission from Bank Raid Process
By and
Investigation into alleged tax evasion spans five countries

Swiss prosecutor 'astonished' not to be pre-informed of raids
Swiss authorities should be involved as early as possible in "huge" cases such as the investigation into alleged tax evasion by clients of Credit Suisse Group AG, the country's attorney general said, elaborating on comments last week expressing frustration that he did not know in advance about raids on the bank's offices.
While "we have great cooperation with Eurojust member states," the whole investigation "could have been handled in a different manner," Michael Lauber told reporters Wednesday in the Swiss capital Bern. Eurojust is the European Union's judicial cooperation unit.
Lauber was speaking a day after the country's financial regulator, Mark Branson, said he learned of the March 30 raids from the Zurich-based bank. The probe, which is examining possible tax evasion by Credit Suisse clients in the Netherlands, France, Germany, the U.K. and Australia, has left Swiss authorities playing catch-up and raised fresh questions as to whether the country's banks have done enough to clean up their act.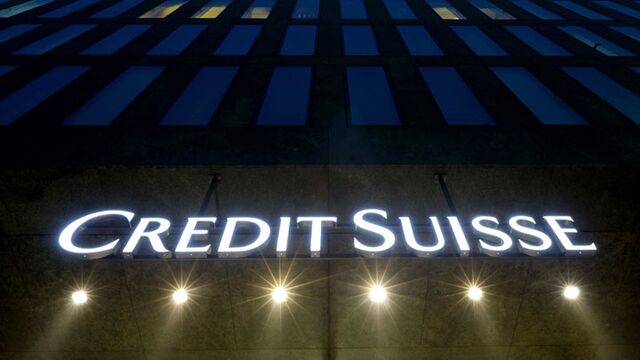 The attorney general's office said on March 31 that it was "astonished" that it wasn't informed of the raids coordinated by Eurojust before they happened. It called the decision a breach of international protocol.
Lauber told reporters that it's too early to comment further on details of the non-Swiss probe, and that he's in touch with the Dutch authorities to learn more about their investigation. Asked later in an interview if his office could investigate this case, he said he has to see if there is grounds for the Swiss to open their own probe.
Open Questions
"Is there action to be taken by us because we see facts that oblige us by law to open an investigation? All these sorts of questions I would like to ask," he said.
The number of foreign-assistance requests to the Swiss prosecutor's office jumped to 193 last year from 145 in 2015 as more foreign prosecutors reached out for help with their own investigations into money-laundering, corruption and other white-collar crimes, according to its annual report released Wednesday.
These include the Brazilian probe into the "Carwash" bribery scandal, in which Swiss banks were allegedly used to funnel bribes to officials at state-owned oil producer Petroleo Brasileiro SA.
Swiss prosecutors are investigating account data from as many as seven Swiss banks to gauge their involvement, he said in an interview, publicly quantifying for the first time the number of Swiss banks involved in the case. He declined to name them.
"Between one and seven, we are deeply analyzing as a general outcome of all the data we have," he said. His office hasn't yet decided if any of those banks will become subject to criminal proceedings, Lauber said.
(
Updates with attorney general's comments from sixth paragraph.
)
Before it's here, it's on the Bloomberg Terminal.
LEARN MORE