French Presidential Front-Runner Macron Says He Sees Trump as an Isolationist
By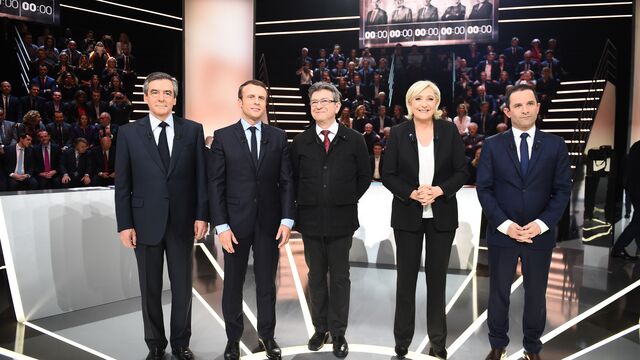 French presidential candidate Emmanuel Macron said he sees President Donald Trump as an isolationist and that the appropriate response is for France to strengthen its independence.
"The first signs are that the President of the U.S. is an isolationist," Macron said in an interview on Radio France International. "We need trans-Atlantic friendship. But that means a real policy of independence and power."
Macron, who polls suggest is will probably become France's next president in May, called for greater European cooperation on defense matters and said that he wants the U.K. to continue to be part of that alliance. He called for continued dialog with Russian President Vladimir Putin, while emphasizing that Western European countries have different values from those of the Russian government.
Before it's here, it's on the Bloomberg Terminal.
LEARN MORE