business
Britain's Johnson Condemns 'Barbaric Attack' in Syria
By and
Assad regime knew it was using illegal weapons, Johnson says

U.K., France propose resolution at UN over chemical weapons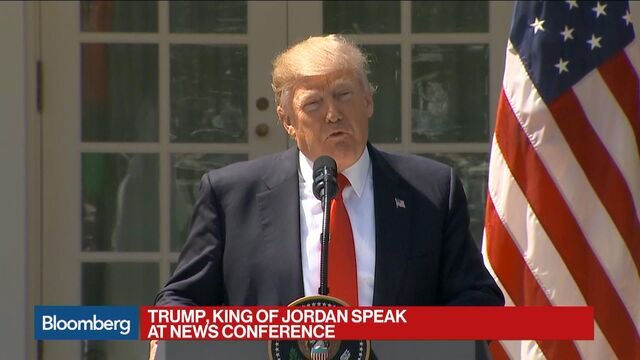 U.K. Foreign Secretary Boris Johnson condemned an apparent gas attack in Syria on Tuesday that was blamed on the government of President Bashar al-Assad.
 
"All the evidence I've seen suggests that this was the Assad regime who did it in the full knowledge that they were using illegal weapons in a barbaric attack on their own people," Johnson told reporters in Brussels on Wednesday. "There may be more to come out on this."
While the U.S. appeared to rule out seeking regime change in Syria following the attack Tuesday morning, Johnson said he "would like to see those culpable pay a price for this." A U.K. official later said no one is discussing a military attack, and pointed instead to a United Nations resolution proposed by Britain and France condemning the use of chemical weapons.
The suspected attack, in the northern province of Idlib, has drawn fury from world leaders and prompted the United Nations Security Council to call an emergency session for Wednesday. The U.K.-based Syrian Observatory for Human Rights said Wednesday the death toll has risen to at least 72 people, including 20 children. Russia and Syria denied responsibility.
"I certainly do not see how a government like that can continue to have any kind of legitimate administration of the people of Syria," Johnson said.
NATO Secretary General Jens Stoltenberg condemned what he called "the horrendous attacks."
"This is the third report of the use of these barbaric weapons in the last month alone," he said in an emailed statement. "All those responsible must be held to account."
— With assistance by Robert Hutton
(
Updates with U.K. official, NATO chief and estimated death toll.
)
Before it's here, it's on the Bloomberg Terminal.
LEARN MORE