business
Your Evening Briefing
Here are today's top stories.
By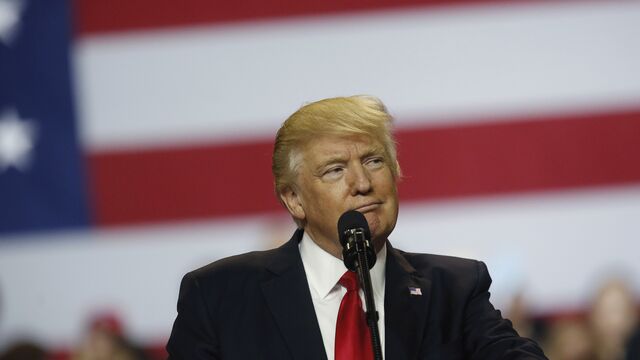 Want to receive this post in your inbox every afternoon? Sign up here.
Good afternoon. Under the category of Made-Up Holidays, today is 404 Day, named for the numerical value of the month and day. The most common association with 404 is the online error message received when pages have been moved or deleted.
Then there are the real-world 404s: the first version of the GOP's health-care bill and, perhaps, the future of the F-35, just to name a couple. —Megan Hess
A new version of the health-care bill. U.S. lawmakers hope to release a new Trump-backed version of the abandoned health-care bill as soon as today. "We're at that conceptual stage right now," House Speaker Paul Ryan told reporters, and GOP leaders offered few details of the plan being devised by the White House. Yet several lawmakers, including a close ally of President Trump's, said they think a vote could still occur this week.
Young Americans are killing marriage. In 1980, two-thirds of 25- to 34-year-olds were already married, and one in eight had already been married and divorced. In 2015, just two in five millennials were married, and only 7 percent had been divorced, according to an analysis of U.S. Census data. Baby boomers were also more likely than today's young people to live on their own: In 1980, 9 percent of 25- to 34-year-olds were living with parents or grandparents, while 22 percent did so in 2015.
Trump's administration just made it harder to get work visas. Fed up with a program it says favors foreign workers at the expense of Americans, the Trump administration rolled out a trio of policy shifts that made it more difficult for companies to bring overseas tech workers to the U.S. using the H-1B work visa. The U.S. Citizenship and Immigration Services agency said it will take more aggressive steps to combat "fraud and abuse," and the Justice Department warned employers applying for the visas not to discriminate against U.S. workers.
The gender-pay gap isn't closing. After the recession, young women's earnings looked pretty good. The pay gap separating women and men aged 25 to 34 was the smallest ever recorded, at 97 cents for every dollar. But women weren't catching up; men were sliding backwards. By 2015, the pay gap for 25- to 34-year-olds had widened to 90 cents for every man-earned dollar in that demographic.
Is the F-35 a trillion-dollar mistake? Trump criticized the cost of America's warplane of the future, making the F-35 an emblem of his dealmaking prowess. In truth, thanks to the Air Force's negotiations with Lockheed, prices were going to fall with or without Trump's intervention. But the issue serves as a distraction from a bigger problem: The fighter jet might be hackable and leave soldiers vulnerable.
The secret history of Wall Street's largest oil trade. Oil hedges aren't uncommon, but no deal comes close to matching Mexico's "Hacienda hedge." Year after year, Mexico places a multi-billion-dollar bet in a deal that big banks lust after. "It's the deal that all banks wait for each year," says Richard Fullarton, founder of commodity fund Matilda Capital Management and a former senior trader at Royal Dutch Shell and Glencore. This is the untold story of how it happens.
Silicon Valley's newest celebrity chef is a robot. Sally will make you the most perfectly proportioned salad you've ever eaten, through science. The green-and-brown robot, a new creation from Chowbotics, is about the size of a dorm room fridge — and is a major new player in a potential multi-billion market for food-service robots.

Before it's here, it's on the Bloomberg Terminal.
LEARN MORE