business
Roman Polanski Loses Another Bid to Close 40-Year-Old Rape Case
By
Judge agrees with prosecutor Polanski must come to U.S. first

Ruling follows Polanski's failed dismissal request in 2008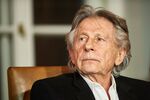 Roman Polanski lost his latest bid to close the books on a 1977 rape case in Los Angeles while he remains a fugitive from the U.S.
California Superior Court Judge Scott Gordon on Monday denied Polanski's request for a guarantee he won't have to serve any more time in jail if he returns to the U.S. after fleeing in 1978 before he was sentenced for unlawful sexual intercourse with a 13-year-old girl.
Gordon agreed with the district attorney's position that as a fugitive, Polanski isn't entitled to make any requests of the court.
Gordon refused to acknowledge a promise Polanski says the initial judge on the case made to him in 1977 that the time he spent in state prison for a diagnostic examination would be all his time in custody.
"Polanski cannot avail himself of the court while standing in contempt of it," Gordon said.
Polanski, 83, pleaded guilty 40 years ago to one count of unlawful sexual conduct. He left Los Angeles on an airplane the day before he was to be sentenced, rather than face the risk that he'd be sent to prison for many years, after the judge had told his lawyer he wouldn't stick to the promised sentence.
The unusual circumstances of proceedings before Judge Laurence Rittenband were detailed in the 2008 documentary "Roman Polanski: Wanted and Desired," in which lawyers and prosecutors involved said that the judge buckled under media pressure not to let Polanski get off lightly. The filmmaker was supposed to spend 90 days in prison for the evaluation but was released after just 42 days.
The documentary prompted Polanski's unsuccessful bid to have the case thrown out for judicial and prosecutorial misconduct in 2008.
'Easy Way'
"The judge took the easy way out," Harland Braun, Polanski's lawyer, said Monday in a phone interview.
Braun contends that a trail of emails shows that a judge who was assigned to Polanski's case in 2008 got "marching orders" from another jurist not to consider the filmmaker's request for closure unless he showed up in court.
Gordon's ruling didn't acknowledge those emails, according to Braun.
The case is People of the State of California v. Polanski, A334139, California Superior Court (Los Angeles).
Before it's here, it's on the Bloomberg Terminal.
LEARN MORE