business
NCAA Basketball Title Game Viewers Jump 29% in Return to CBS
By and
North Carolina victory over Gonzaga draws 23 million

Coverage of tournament on CBS, Turner the highest since 1994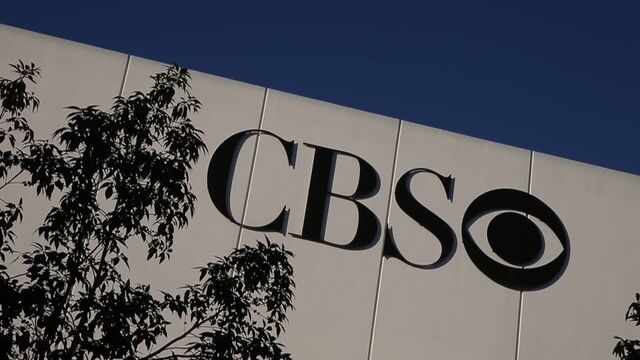 North Carolina's victory over Gonzaga in the U.S. men's college basketball championship, which aired Monday night on CBS, drew 29 percent more viewers than last year's title game on Time Warner Inc.'s cable networks.
The Tar Heels' sixth National Collegiate Athletic Association championship attracted an audience of 23 million people, according to a statement Tuesday from CBS Corp. That's up from the 17.8 million who tuned in a year ago on Time Warner's TNT, TBS and TruTV to see Villanova's last-second victory over North Carolina, the first time the final was aired on cable TV.
Overall, viewership for the NCAA tournament on CBS, as well as TNT, TBS and TruTV, was up 16 percent, making it the second most-watched since 1994 with 10.8 million viewers on average, the network said in the statement. An additional 4.4 million watched the final game online.
The results underscore that live sports continue to be among the most watched TV programs, even as the cost to air them continues to rise and more viewers shift to online viewing. March Madness TV viewership had been up 10 percent going into the final week of the competition, mainly because well-known teams like Duke, Kansas and UCLA survived until the later rounds.
CBS and Time Warner's Turner have bet big on college competition. The companies agreed last year to pay $8.8 billion to extend their rights to the NCAA tournament through 2032, a 43 percent increase from their current contract, according to a Bloomberg Intelligence analysis. The tournament is one of TV's most valuable franchises, trailing only the NFL playoffs.
On the women's side, South Carolina's victory over Mississippi State on Sunday generated ratings that were 20 percent higher than last year, ESPN said in a statement Monday. That was still below 2014's results, the network said.
(
Adds viewership total in second paragraph.
)
Before it's here, it's on the Bloomberg Terminal.
LEARN MORE