Hammond Seeking 'Light-Touch' Brexit Deal to Keep Banks in U.K.
By
Chancellor says banks should do bulk of business in Britain

Finance minister comments in interview on trip to New Delhi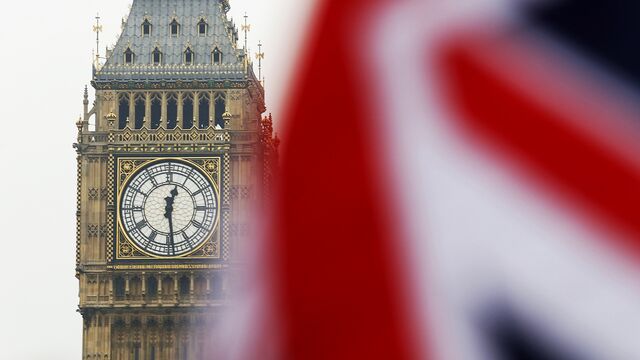 Chancellor of the Exchequer Philip Hammond said he expects banks to keep "the bulk" of their operations in Britain after Brexit even though they are currently making contingency plans for the "worst-case outcome" after two years of divorce talks.
Less than a week after Prime Minister Theresa May triggered the process for quitting the European Union, the chancellor said an implementation period after Britain leaves in March 2019 would help smooth the process.
"It's clear most of the banks are making contingency plans to be in place by April 2019 which assume the worst-case outcome; that is from their point of view that they can no longer provide financial services directly from the U.K. into the EU," Hammond said in an interview during a visit to New Delhi on Tuesday. "Most of them are planning for a very light-touch model at the beginning, with a few people located inside the EU and the bulk of their business remaining in London."
Banks based in the U.K. capital, including JPMorgan Chase & Co. and Morgan Stanley, have been said to be in talks over properties in other European capitals, including Dublin and Frankfurt, as they prepare for Britain's separation from the 27 remaining nations in the bloc. Estimates for the number of people who could move range from 4,000 to more than 200,000.
"All of them so far as I can tell are hoping the outcome of the negotiations will allow them never to go further than that," Hammond said. "Our job is to make sure that objective is delivered, so the banks are able to continue to operate with the critical mass of their business based in the U.K."
— With assistance by Thomas Penny
Before it's here, it's on the Bloomberg Terminal.
LEARN MORE