Photographer: Tomohiro Ohsumi/Bloomberg
Your Evening Briefing
Here are today's top stories
Bloomberg News
The evening briefing will soon be available in your inbox every day. To be among the first to get it, sign up here. 
Navigating Japan's job-interview process can be like tiptoeing through an etiquette minefield. But with some Japanese companies now considering taking on foreign workers amid a shortage of young employees, now might be a good time to brush up on the intricate rules that govern the hiring process. Ever thought about how many times to knock on the interviewer's door? In Japan, it matters: knocking twice is frowned upon because it's associated with checking whether a toilet cubicle is vacant. Here's our guide on how to succeed — and how to fail — at a job interview in Japan. —Kristine Servando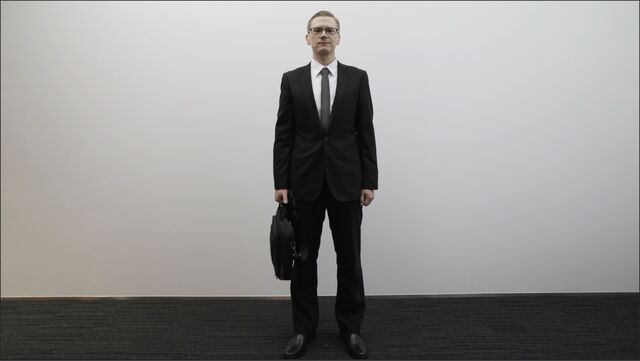 Singapore property developers have a new headache. A recent unwinding of some property curbs, which initially appeared to boost prospects for developers, may be creating new problems instead. After regulators closed a tax loophole that allowed developers to offload apartments in bulk, many of the city's builders now face a tough choice: discount unsold luxury homes or pay stiff penalties for missing government-mandated sales deadlines.
Justin Trudeau ramps up courtship of Xi Jinping. The Canadian leader signaled he wants deeper ties than he and China's president previously committed to. Apart from a free-trade pact, Canada wants more foreign investment, more Chinese tourists and to send more Canadian students to China, according to Trudeau's envoy.
China has its worst-ever start to a year for defaults. Seven companies have defaulted on a total of nine bonds onshore so far in 2017, and the identity of the debtors is revealing. In a sign of the struggles facing China's old economic model, most of them depend on heavy industry and construction. Here's the full lineup.
Tokyo's hefty beauty bill. Making the world's biggest city pretty for the 2020 Summer Games may be an Olympian task for power giant Tepco. Left on the verge of default after a triple nuclear meltdown, the company has been assigned to remove hundreds of thousands of Tokyo's utility poles so visitors can enjoy uninterrupted views of cherry blossoms and neon-lit streets, at a cost of up to $6.8 billion.
What do Philippine bananas, Indian cotton and New Zealand lamb have in common? They're all objects of resurgent Chinese demand. As Donald Trump prepares to go head to head with Xi Jinping on trade, China's consumer power is kicking Asia's export engine into gear, moving the world's fastest-growing economies.
Ten ways to get a good return on your cash (stocks not included). Riding the bull and getting a bit tired? You could use this slightly queasy moment to improve your finances without getting anywhere near the big, (currently) booming equity market. We asked certified financial planners for practical ways to use any excess cash.
The key ingredient of the best-performing stock in Australia? Vegemite. The best-performing stock in Australia got there with back-to-back deals, and the key driver was the ubiquitous thick, brown spread. The $351 million purchase of the brand from Mondelez International kick-started a rally in Bega Cheese shares in January.

Before it's here, it's on the Bloomberg Terminal.
LEARN MORE