Macron Says Those Who Doubt Le Pen Are Like Those Who Doubted Trump
By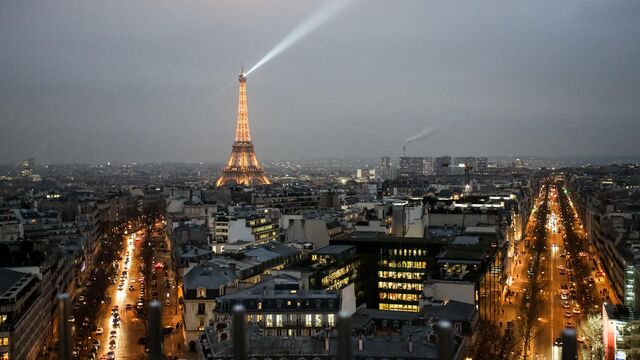 French presidential candidate Emmanuel Macron said that a victory by rival Marine Le Pen in the country's election can't be ruled out, according to an interview published in Le Monde.
With three weeks to go until the first round of voting, both Le Pen and Macron have the backing of about a quarter of the electorate, with Republican Francois Fillon in third place, followed by communist-backed Jean-Luc Melenchon and Socialist Benoit Hamon. Macron, who is tipped by pollsters to triumph over Le Pen in the May 7 runoff vote, has become the focus of attacks by the other candidates in recent days.
"Those who say that Marine Le Pen cannot get past the second round are the same as those who said that Trump could never win," the newspaper quoted Macron as saying. "If she is far ahead in the first round, anything can happen. So Benoit Hamon and Francois Fillon are confused in making me the main target of their attacks."'
Before it's here, it's on the Bloomberg Terminal.
LEARN MORE