Trump-Xi, Xinjiang Rules, Shanghai Wages: Eye on Chinese Media
Bloomberg News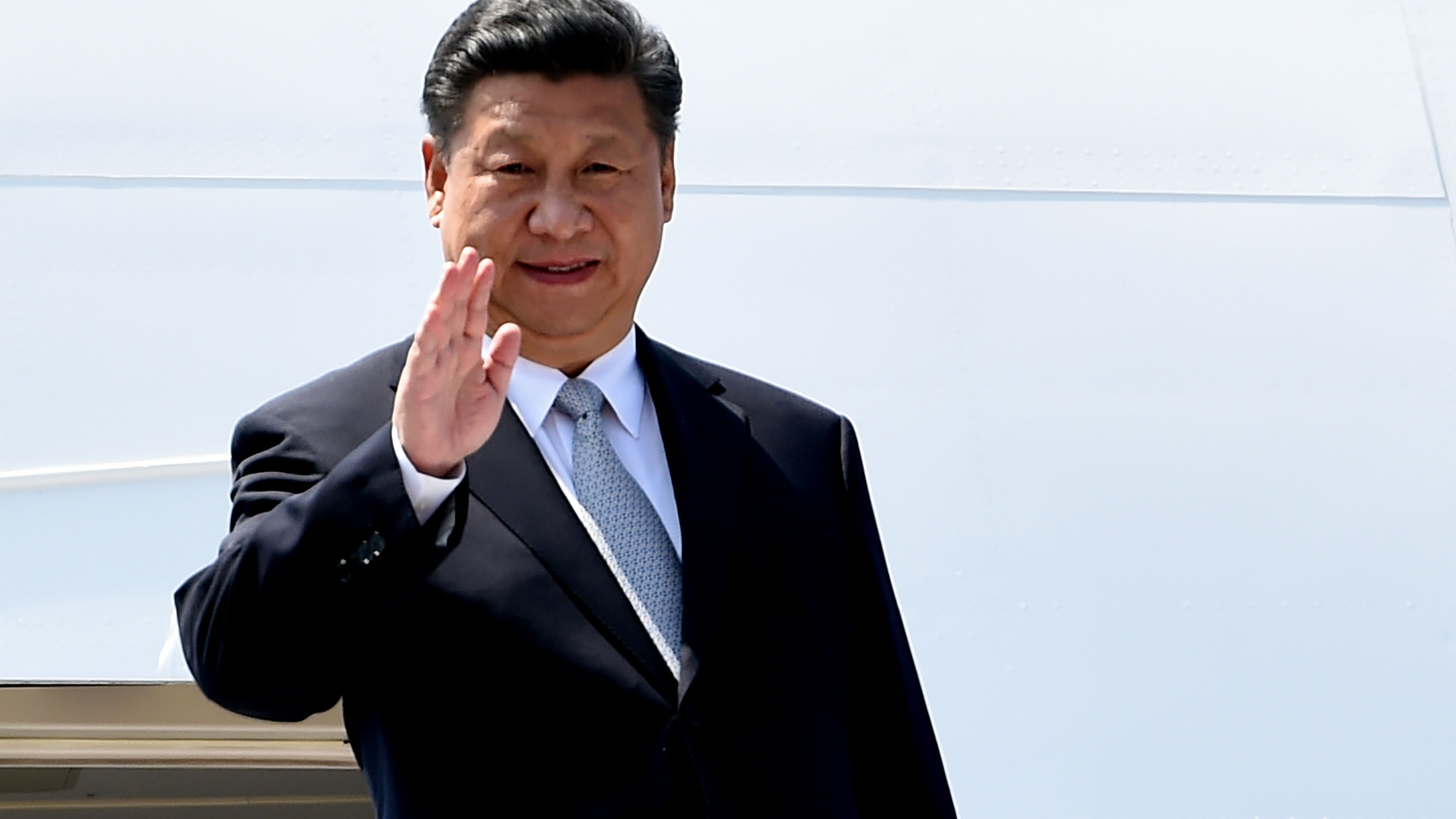 The China Daily expressed optimism about President Xi Jinping's first meeting with Donald Trump next week in Florida, a contrast with the U.S. leader's own Twitter predictions of a "very difficult" discussion. An editorial in the English-language newspaper, which targets a foreign audience, said the Mar-a-Lago summit shows that "Beijing and Washington share an eagerness to ballast their ties." While the talks scheduled for April 6-7 might not resolve all issues between the two sides, they could "contribute a clear and constructive sense of direction to this crucial relationship," the paper said.
Elsewhere:
Xinjiang announced restrictions to "purge religious extremism" from the far western, Muslim-minority region, the official Xinhua News Agency reported. Some 15 actions were deemed extreme, including interfering with others' religious freedom, "expanding the concept of 'halal' to areas other than food, wearing or forcing others to wear burka-like robes, marriage or divorce through religious means rather than legal processes, and depriving children of the right to national education." The region also announced plans to expand bilingual education in both Mandarin Chinese and the Turkic language spoke the ethnic Uyghur minority. It will hire 10,000 teachers and build or expand more than 4,000 bilingual kindergartens.
Shanghai is the ninth provincial-level region to raise its minimum monthly wage, Xinhua reported. The base salary will rise to 2,300 yuan ($333) from the current 2,190 yuan starting next month. Monthly unemployment insurance payments will also rise to a maximum 1,660 yuan for the first 12 months, up from 1,520 yuan.
State media are publicizing a new 56-episode TV series "In the Name of the People" that dramatizes anti-corruption efforts championed by Xi. China Daily noted that the show -- based on Zhou Meisen's novel of the same name -- broke new ground by "depicting a high-level functionary, a deputy state-level official, as a villain."
— With assistance by Malcolm Scott
Before it's here, it's on the Bloomberg Terminal.
LEARN MORE