business
Treasury Options Show Reflation Trade in Zombie Mode for Now
By
Volatility, skew on Treasury bonds has fallen to 2014 levels

Reflation trades crumble amid failure of healthcare bill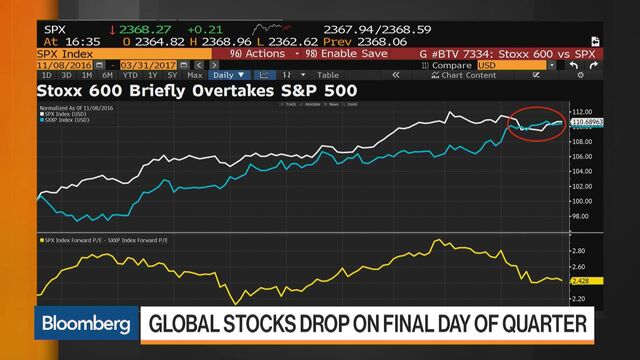 The reflation trade is in zombie mode, waiting to be revived.
Options that would move into the money on either a revival of the reflation trade or on a rally in Treasury bonds are now trading at the cheapest level in almost three years. This may be underpricing the potential for yields to break out of range given the uncertain outlook, with inflation likely to have peaked and a Fed terminal rate that has failed to gain traction.
The volatilities across the term structure on iShares 20+ Year Treasury Bond ETF, an exchange-traded fund that seeks to track the investment results of an index comprising U.S. Treasury bonds with remaining maturities greater than 20 years, are at the lower end of a two-year range.

The flat skew in TLT Treasury ETF and cheaper-than-average optionality provide low-carry directional views on President Donald Trump's tax reform, and the skew may rise with risks now more symmetric for nominal yields. While Republicans are said to be weighing another attempt at pushing the healthcare bill, any failure may accelerate tax legislation as the Trump administration may actually end up re-prioritizing its agenda.
Earlier this month: Treasury Bears on Reflation Train Face Peaking Price Pressures
* NOTE: Tanvir Sandhu is an interest-rate and derivatives strategist who writes for Bloomberg. The observations he makes are his own and are not intended as investment advice
Before it's here, it's on the Bloomberg Terminal.
LEARN MORE