Spicer Grasps for Russia Answers as Pressure Mounts on Trump
By
Donald Trump's spokesman in testy exchanges with reporters

The president has suffered legislative and legal defeats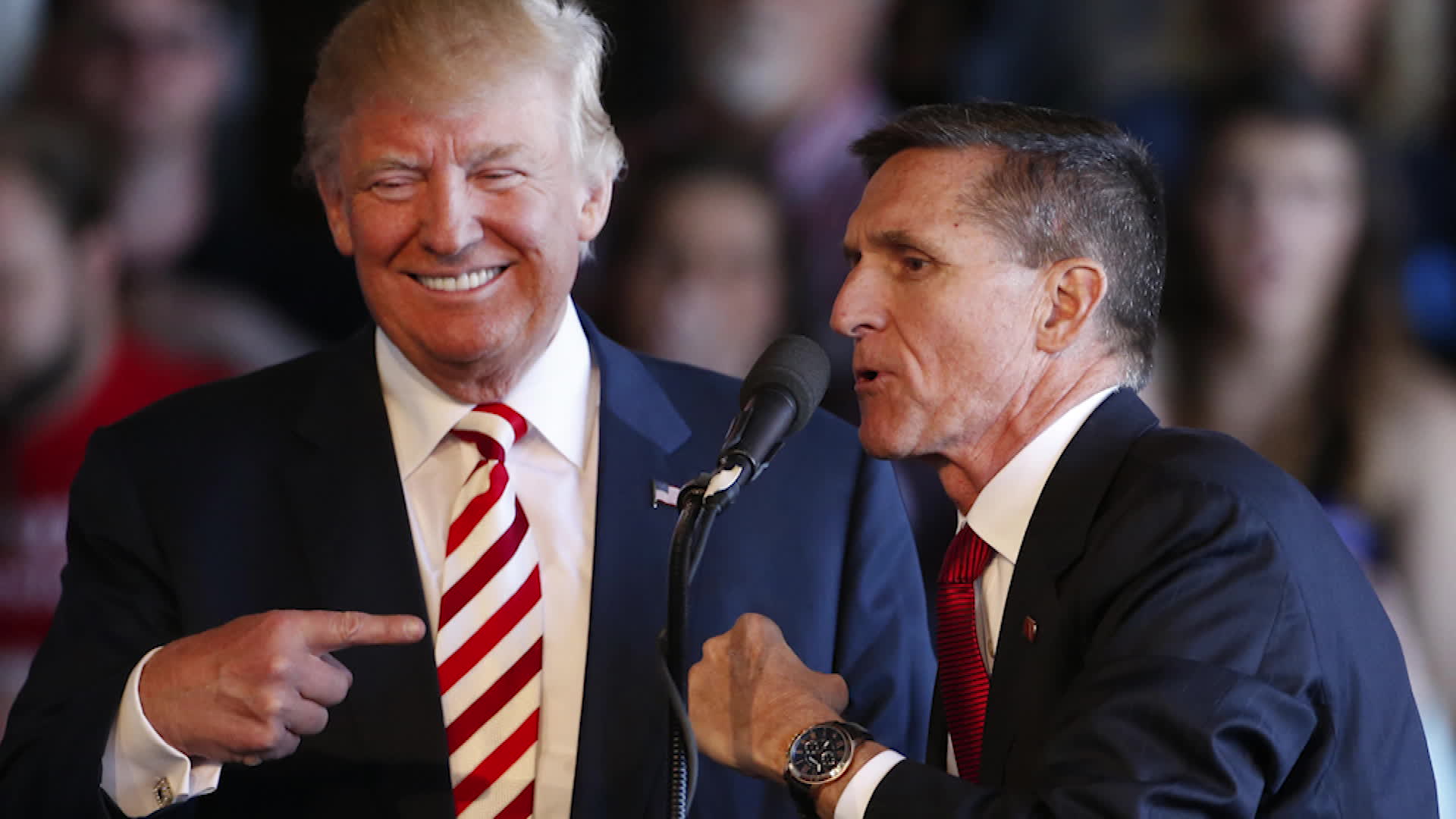 Sean Spicer came to the White House podium on Friday eager to talk: About the Supreme Court. About foreign trade. About anything -- except what was most on reporters' minds.
President Donald Trump's press secretary began his daily briefing with an 11-minute monologue that even mentioned World Autism Awareness Day (April 2; the White House will be lit in blue). Then came a barrage of unwelcome questions.

Was Trump concerned that his former national security adviser might divulge damaging information in exchange for immunity from prosecution? Was it normal for a Republican congressman to receive intelligence reports from White House officials, call a news conference, then rush to the White House to brief the president on the reports? What concerns the White House more: internal leaks or Russian meddling in U.S. elections?
Fox News, often a friendly outlet, led off: Did the White House know that the congressman, House Intelligence Committee Chairman Devin Nunes, may be aware of who in the intelligence community ordered the "unmasking" of the names of Trump transition officials in the reports he reviewed?
On to Substance
"I -- I don't know what he knows, in -- in the sense that that's -- that's -- and again, I've tried to make it a comment not to -- to get into the specifics of that report," Spicer began. "It's not in our interest to talk about the process."
Then came a tangent. "Let's talk about some of the substance," Spicer said.
He cited a March 2 television interview with a former official at President Barack Obama's Defense department, Evelyn Farkas, in which, the Trump spokesman said, she "raised serious concerns on whether or not there was an organized and widespread effort by the Obama administration to use and leak highly sensitive intelligence information for political purposes."
One problem: Farkas left the Obama administration in 2015.
"So why is what she said in 2017 relevant to something that allegedly happened in 2016?" a different reporter later asked.
"The question I would put to you is, exactly. Why is it? What is she -- she says in her things, I'm urging my colleagues, I'm urging it to get the Hill, but it's odd that the presumption seems to be, why is it interesting?" Spicer responded. "Have you asked her?"
Back and Forth
"No, you're the ..." the reporter began.
Spicer cut her off. "No, you haven't."
The back-and-forth highlighted the unrelenting pressure on the administration and on one of its most public faces. Trump has suffered defeats in court, where his travel ban on six predominantly Muslim countries remains halted by judges, and in Congress, where legislation scaling back Obamacare failed to reach the House floor last week because of opposition by conservatives. His campaign is under investigation by the FBI over some of its officials' possible contacts with the Russian government.
Questions from reporters about the former national security adviser, Michael Flynn, who has offered to testify to Congress about his contacts with the Russian ambassador in exchange for immunity from prosecution, and about the Nunes incident, are relentless. The answers have been unclear and convoluted.
"We want to know who knew what, when," a New York Times reporter told Spicer.
Fun Fact
"I understand that," Spicer said.
An exchange followed in which the reporter tried to pin down whether top White House staff, including chief of staff Reince Priebus, were aware when Nunes visited the grounds to review the intelligence reports.
"So, no, the chief of staff does not know every single person who's on the 18 acres at any given time. They are people who -- who are appropriately either cleared or waived through the system, or are escorted on in some way, shape or form," Spicer responded. "No, we don't track every single person who's on the 18 acres."
When a reporter asked Spicer if the White House was more concerned about potential government leaks or Russian meddling in the U.S. election, the press secretary initially focused on the leaks.
"As an American citizen, I'm very concerned about the fact that people potentially were sharing information about other Americans for political purposes and using classified information to do so and leaking it," he said.
Later in the answer, he said the White House was concerned with both.
'Historic Proportion'
"I think that you can have outrage and concern for both and I don't think we should have to pick as an American whether or not which freedom we want to have undermined," he said.
Spicer also attempted the trick of explaining a Trump tweet. The president said in a missive on Friday that Flynn "should ask for immunity in that this is a witch hunt (excuse for big election loss), by media & Dems, of historic proportion!"
What Trump really meant was that he wanted Flynn to testify before congressional committees, Spicer said. Flynn was fired from his post for lying to Trump and Vice President Mike Pence about the extent of his contacts with the Russian ambassador, Sergey Kislyak, during the transition.
"What he is instructing is Mike Flynn to do everything he can to cooperate with the committees as he's asked to look into this," Spicer said.
A CNN reporter asked if the president was concerned that Flynn may have damaging information about the Trump administration. Flynn's lawyer said in a statement Thursday that Trump's former national security adviser and campaign confidant "certainly has a story to tell."
Spicer kept his answer succinct: "Nope."
The president was back on Twitter early Saturday, telling his 27 million followers that the media was "pushing the phony Russia story. A total scam!"
Before it's here, it's on the Bloomberg Terminal.
LEARN MORE