markets
You'll Have Another Reason to Eat Less Healthily After Brexit
By
U.K. has no alternative for most of the imports, Rabobank says

EU provided 71% of British food, agriculture imports in 2016
Follow @Brexit for all the latest news, and sign up to our daily Brexit Bulletin newsletter.
Brexit is set to push up fruit and vegetable prices for British shoppers.
Costs will probably rise 5 to 8 percent due to increased border controls with the European Union after Britain leaves the trading bloc, according to a research report by Rabobank.
"Irrespective of the various trade scenarios that could arise after Brexit, domestic prices in the U.K. would go up for most fruits and vegetables as the U.K. has no alternative than to source these products from the EU," Harry Smit, a senior analyst at Rabobank in Utrecht, Netherlands, said by phone. "Domestic production cannot fill the gap."
With the U.K. a net importer of fruit and vegetables, higher costs at the border translate directly into higher sticker prices for British shoppers, according to Smit. The EU provided 71 percent of Britain's food and agriculture imports in 2016. The largest category was animal protein, followed by fruit, vegetables and flowers, and consumer foods.
Higher costs "would result in consumers reducing demand which would balance the price rise a little bit," Smit said. "But overall I would expect prices to go up by same degree as cost of imports."
Watch Next: Here's How Brexit Impacts the Food and Drink Sector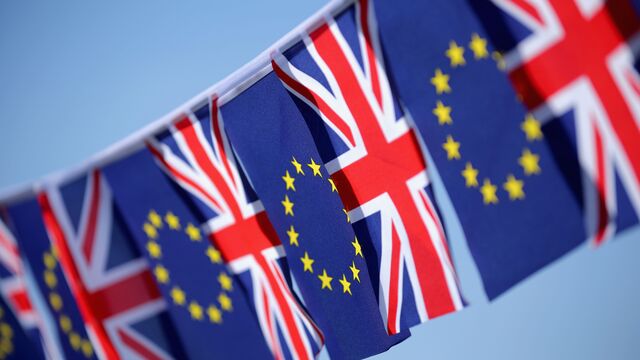 Before it's here, it's on the Bloomberg Terminal.
LEARN MORE