Brexit Headache for Labour Still Looms Over Next By-Election
By
Gorton seat is in the most pro-EU city in northern England

Liberal Democrats have been gaining support since referendum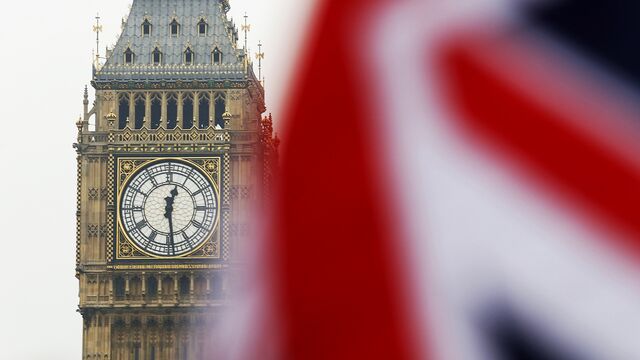 Just as the U.K.'s main opposition Labour Party, split over Brexit, has been coming to terms with one historic by-election loss and a bruising fight to retain a previously "safe" seat, another potential battleground has opened up. The death last month of Gerald Kaufman, the longest-serving member of the House of Commons, means voters in his Gorton district in Manchester will have to choose a replacement. The vote is set for May 4.
Why Does Gorton Matter?

At first sight, Manchester Gorton seems a shoo-in for whoever the next Labour candidate is. But here's the rub: The city, the economic powerhouse of northern England, produced the biggest "Remain" vote in the region in last year's referendum on European Union membership.

Labour is trailing Theresa May's Conservatives badly in national polls, and party leader Jeremy Corbyn defied many of his lawmakers with his support for the government's draft law to trigger withdrawal from the EU. Labour's splits were further emphasized this month when Corbyn's deputy, Tom Watson, warned of a left-wing plot to take over the party.
So the by-election provides a glimmer of an opening for the anti-Brexit Liberal Democrats, who've already won one such vote on a pro-EU platform. "I don't think you can ever call a seat a safe seat nowadays," Labour business spokeswoman Rebecca Long Bailey told ITV when asked about Gorton on March 5.
They Used to Be Contenders
While Labour has been dominant in this southern part of Manchester since the 1930s, the Liberal Democrats took about a third of votes in the 2005 and 2010 elections. That was before their support among students collapsed when they broke a pledge to oppose increased university tuition fees while part of David Cameron's coalition government. In 2015 they managed just 4.2 percent of the vote in the district.

That meant Kaufman took nearly two-thirds of the vote, and the Greens moved into second place -- though with less than 10 percent support. In theory, that should put the Greens, another pro-EU party, in pole position for the by-election.
But There's Something of a Lib Dem Fightback
The Liberal Democrats produced one of the biggest by-election shocks since the EU referendum in December, unseating Brexit supporter Zac Goldsmith in the west London suburb of Richmond Park after a campaign that focused on the EU. Richmond had voted strongly in favor of staying in the bloc and the Greens stood aside to give the Lib Dems a free run.

Gorton is the first pro-EU district to go to the polls since Richmond, but even in pro-Brexit constituencies the Liberal Democrat vote share has risen. By contrast, the Greens have seen their generally low levels of support slide in the districts they've contested.
Students Will Be Key
The younger generation has proved itself to be overwhelmingly pro-EU and only one other parliamentary constituency in the U.K. has more students than Gorton. But with both the Greens and the Liberal Democrats having already named candidates, the anti-Labour vote looks likely to be split unless there's a late move to seal another Richmond-style electoral pact. The Lib Dems will also have to neutralize any lingering hostility over their broken promise on tuition fees.

"The Lib Dems have a far stronger chance of challenging Labour, due to their well-oiled by-election machine and a higher vote ceiling," Matt Singh wrote on his Number Cruncher Politics blog. "Not least because unlike the Greens, they could conceivably squeeze a few points of tactical voting from the Conservatives (or indeed anyone that wants to stop Labour)."
Labour remains clear favorite to win Gorton with bookmakers, though its odds lengthened after former lawmaker George Galloway said he will run there as well. Galloway was expelled from Labour in 2003 over comments he made opposing the war in Iraq and was later elected twice to the House of Commons in heavily Muslim districts for his own Respect Party.
Another struggle by Labour to retain a constituency it should normally win with ease would encourage renewed speculation about Corbyn and whether he is the right man to lead the party into the 2020 general election.
Before it's here, it's on the Bloomberg Terminal.
LEARN MORE