Trump Hotels Scouts Washington Locations for New Scion Brand
By and
At least one option in D.C. said to be explored by company

CEO has mapped out plans for Scion hotels throughout U.S.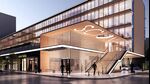 Trump Hotels is seeking a second location in Washington, potentially expanding its new Scion brand into the nation's capital amid concerns that President Donald Trump's businesses are benefiting from his position in the White House.
Trump's firm has explored at least one option for a Scion site in Washington, said a person with knowledge of the plans, who asked not to be identified because the information isn't public. Representatives of the company have inquired in recent months about converting one of several medium-sized hotels in and near downtown, the Washington Post reported earlier Wednesday, citing local developer Brian Friedman.
"We are exploring many markets as opportunities for our new Scion hotel brand," Trump Hotels Chief Executive Officer Eric Danziger said in an emailed statement. "To date, we have over 30 signed letters of intent for the Scion hotel brand."
An investment partner of Trump's was in talks to buy the Beacon Hotel and Corporate Quarters to convert it into a Scion, but couldn't reach an agreement on the price, according to the person with knowledge of the effort. The seller is seeking about $65 million for the 199-room hotel, the person said.
The hotel's owner is 1615 LLL LLC, a limited liability company controlled by local real estate investor William Lipnick, according to property and corporate records. Lipnick didn't return calls seeking comment.
Trump Hotels' business model with Scion is to find partners to put up the equity capital while the company licenses its brand and manages the properties, a typical arrangement in the lodging industry. The Beacon hotel is about a half mile (0.8 kilometer) north of the White House.
No Letter
A letter of intent for a Scion hotel in Washington has yet to be signed, said another person with knowledge of the plans who asked not to be identified. Danziger wouldn't comment on individual locations, saying "we do not discuss hotel projects that have not been finalized as we have a rigorous review and approval process" and "that some projects do not come to fruition." Friedman didn't respond to requests for comment from Bloomberg.
Trump Hotels' existing Washington property is on Pennsylvania Avenue, where it transformed the Old Post Office building into the Trump International Hotel Washington, D.C. The hotel has become one of the most visible potential conflicts of interest facing Trump, who has stepped down from active management of his $3 billion business empire, but maintained ownership interests. Congressional Democrats have called for Trump to divest from his businesses, and said the hotel could become a magnet for foreign governments or others who'd patronize it to curry his favor.
Last week, the General Services Administration said the Washington hotel isn't violating a lease with the U.S. government that appeared to ban elected officials from participating in the pact.
Less Expensive
The company's Scion line is intended to attract travelers seeking less expensive accommodations and a more modern design than Trump Hotels' namesake luxury properties offer. Danziger has said the company intends a major expansion in the U.S. after calling off foreign development plans, which came under scrutiny for potential conflicts of interest when Trump won the presidential election. "We have turned that spigot off," he said about international deals at a hotel-industry conference in Los Angeles in January.
Scion hotels will range in size from 72 rooms to 800, Danziger said at the time. The millennial customers that Scion is aimed at represent the new cohort of luxury-hotel guests, spending some $250 billion a year on travel, he said.
Before it's here, it's on the Bloomberg Terminal.
LEARN MORE