Senate Panel Vows Bipartisan Russia Probe as House Bickers
By and
Burr, Warner say they trust each other, promise thorough probe

Comey says FBI doesn't 'care whose political ox is gored'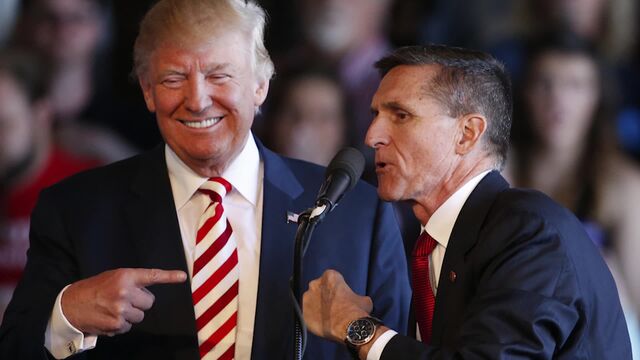 The Senate Intelligence Committee's Republican and Democratic leaders said they trust each other and pledged a fully bipartisan investigation into Russian interference in the U.S. election, in contrast with the discord that has roiled the House Intelligence panel's probe.
"It's not something that can be done quickly," Committee Chairman Richard Burr, a North Carolina Republican, told reporters Wednesday in Washington. "We're willing to issue subpoenas."
The joint news conference differed from the partisan paralysis that has gripped the House Intelligence panel's parallel investigation. That committee's chairman, California Republican Devin Nunes, has refused to share intelligence he said he gathered during a trip to the White House grounds, and the panel's top Democrat has called for him to step down from the probe.
The inquiry by U.S. intelligence agencies into Russian meddling -- including the hacking and release of Democratic emails -- has expanded into the explosive question of whether anyone close to President Donald Trump abetted the effort.
Burr and Democratic Senator Mark Warner of Virginia said their investigation has implications beyond U.S. politics because Russia is actively trying to manipulate upcoming elections in Europe, including next month's presidential balloting in France.
It's "safe to say the Russians are actively involved in the French elections," Burr said.
QuickTake: Comey, the Russia Probe and the FISA Court's Role
"Vladimir Putin's goal is a weaker United States," Warner said of the Russian president. He said Russia deployed 1,000 Internet trolls and propaganda sites in an effort to defeat Democratic nominee Hillary Clinton last year. While the investigation will take longer than he would like, "we will get to the bottom of this," Warner said.
'We Don't Care'
The congressional probes are being conducted as the Federal Bureau of Investigation carries out its own sweeping investigation into Russian hacking and whether anyone from Trump's team colluded with Moscow. FBI Director James Comey said Wednesday that the bureau doesn't take into consideration the political implications of its investigations or findings.
"We really don't care whose political ox is gored by our work," Comey said at the Intelligence and National Security Alliance's annual leadership dinner in a Washington suburb. "We aren't fools. I know when I make a hard decision a storm is going to follow, but honestly we don't care."
During last year's campaign, Comey managed to anger Republicans by announcing he recommended against prosecuting Clinton and her aides for her handling of classified information on a private email system when she was secretary of state -- only to later anger Democrats by announcing shortly before the election that the FBI was reviewing some newly discovered emails.
Burr, the Senate Intelligence chairman, refused to say whether his committee had uncovered any direct involvement by Trump in Russia's efforts to affect the election but said the committee investigation needs to answer that question. U.S. intelligence agencies have found that Russian meddling began as an effort aimed at hurting Clinton and evolved into a plan to help Trump win.
Burr said the panel is scheduling interviews with 20 people thus far, and that the only publicly disclosed name is Jared Kushner, Trump's son-in-law and a senior adviser. Seven full-time staff members working on the investigation have received "an unprecedented amount of documents," he said.
Burr emphasized that he and Warner were working "hand-in-hand" and were "partners" in the investigation. Warner agreed and added, "We're going to get this right."
Burr refused to discuss the House Intelligence investigation and said the two probes would be kept entirely separate.
Surveillance Claim
Democrats are calling on Nunes to step aside from the House investigation after he acknowledged that he visited the White House to view intelligence documents that he used to bolster Trump's claims of surveillance by former President Barack Obama. He has refused to share the information with other members of the committee or to identify his source. Nunes has said the names of Trump associates may have been improperly unmasked in reports on classified, legal surveillance of foreign sources that he said weren't related to Russia.
Nunes canceled the House committee's meetings for the week, including a closed-door session that he had sought so that panelists could question Comey and former National Security Agency Director Mike Rogers.
House Speaker Paul Ryan and White House spokesman Sean Spicer have backed Nunes and rebuffed calls for him to recuse himself from the investigation.
Burr said he voted for Trump but considers his job as Intelligence Committee chairman to be more important than his political preferences. On whether he has coordinated with the White House on the probe, Burr said, "No sir, I have not."
"You'll hear from us" if there's any White House effort to hamper the probe, Warner said.
Watch Next: FBI's Comey Confirms Probe of Russia-Trump Campaign Ties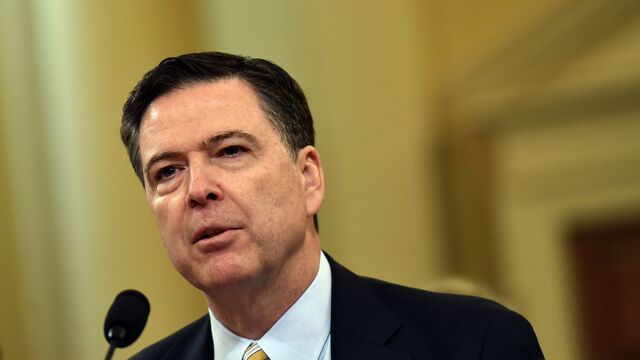 — With assistance by Terrence Dopp, and Billy House
Before it's here, it's on the Bloomberg Terminal.
LEARN MORE