Pernod Ricard Raises Prices on Spirits and Wines in U.K.
By
Inflation in February accelerated past Bank of England target

Weak pound lifts import prices as Brexit raises tariff threat
Distiller Pernod Ricard SA, whose brands include Absolut vodka and Martell cognac, is raising prices on its spirits and wines in the U.K. to offset the depreciation of the pound after Britons voted to leave the European Union.
Prices were increased in March by an unspecified amount as inflation is expected to accelerate, according to slides prepared for an investor presentation by Christian Porta, who manages Pernod Ricard's business in Europe, the Middle East, Africa and Latin America.
The increases, disclosed Wednesday as Prime Minister Theresa May moved to trigger formal Brexit negotiations, underline inflationary pressure in the U.K. economy from the weaker currency. Prices in the U.K. rose 2.3 percent in February, the Bank of England said last week, increasing at a more rapid clip than the bank's target for the first time in three years. Any tariffs that result from Brexit could lift prices further on goods imported from the EU.

Paul Polman, chief executive officer of Unilever, which became embroiled in a public dispute with U.K. retailer Tesco Plc after seeking to increase prices on its Dove soap and Marmite spread, said in January that Britons should get used to higher prices. Wm Morrison Supermarkets Plc and other retailers have warned of price increases but say they can't pass along the full effect of higher costs because of tough competition. Others, including Mondelez International Inc., have shrunk sizes of products like Toblerone chocolate bars in order to hold costs steady.
Watch Next: Here's How Brexit Impacts the Food and Drink Sector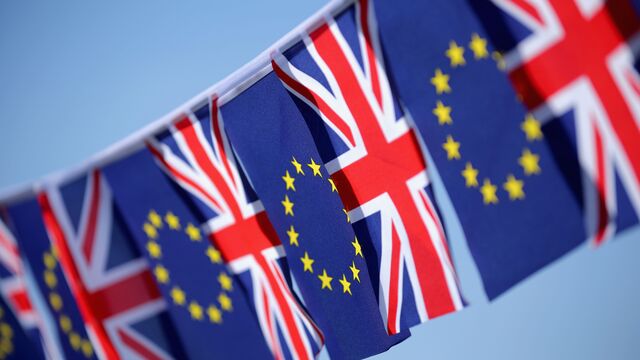 Pernod Ricard CEO Alexandre Ricard said at a media event in London in February that profit margins in the U.K., where imported brands such as Perrier-Jouet champagne generate 90 percent of the distiller's sales, are not sustainable in the long term without price increases.
The company would like the U.K. government to negotiate a free-trade agreement with the EU as early as possible, Ricard has said. That position was echoed Wednesday by a trade group.
"We want the U.K. government to pursue as open a trade policy as possible" and transpose relevant EU single-market legislation into U.K. law, Julie Hesketh-Laird, the Scotch Whisky Association's acting CEO, said in an emailed statement.
A fall in the pound's value could buoy foreign demand for Pernod Ricard's Glenlivet and Chivas Regal whisky brands, Ricard has said. Scotch is Britain's largest food-and-drink export and contributes 5 billion pounds ($6.2 billion) annually to the U.K. economy.
Before it's here, it's on the Bloomberg Terminal.
LEARN MORE