markets
London Office Values Could Fall by a Third, Morgan Stanley Says
By
Follow @Brexit for all the latest news, and sign up to our daily Brexit Bulletin newsletter.
Fears that Brexit will cause rents to fall could lead to London office values dropping between a quarter and a third, according to Morgan Stanley.
If potential property buyers lose confidence in their ability to charge more for vacant space when it becomes available, prices will drop sharply, especially given the new supply of offices under construction, Bart Gysens, an analyst at the bank, wrote in a note to clients Wednesday.
The U.K.'s vote to leave the European Union in June sent shares in the country's biggest landlords plunging amid fears companies would shift workers abroad. However, demand for London office buildings has proven resilient, particularly among overseas investors, as initial forecasts of widespread relocations appeared overblown. Rents remain significantly above historic levels and buyers have been prepared to pay high prices on the basis that upcoming vacancies will allow them to charge more for the space.
"Our key concern for London offices remains reduced demand at a time when supply increases, which we think should lead to lower rents and ultimately lower capital values," Gysens wrote. "We increasingly worry" whether buyers will keep valuing buildings on the basis that vacant space will automatically command higher rent, he wrote.
U.K. real estate investment trusts continue to trade at an average 18 percent discount to their net asset values, with firms focused on London office space trading at 20 percent to 30 percent discounts, Gysens wrote. Owners of retail space are also vulnerable, as consumer-focused businesses are hurt by higher import costs stemming from the weaker pound, damping their demand for new outlets, the note said.
Watch Next: Brexit Triggered: What Happens Now?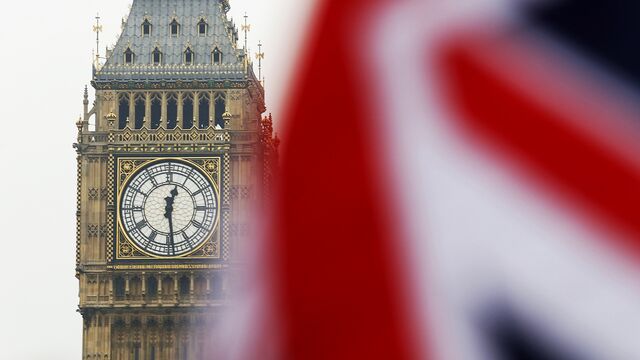 Before it's here, it's on the Bloomberg Terminal.
LEARN MORE