Le Pen Aide Sees No Capital Controls, Smooth Return to Franc
By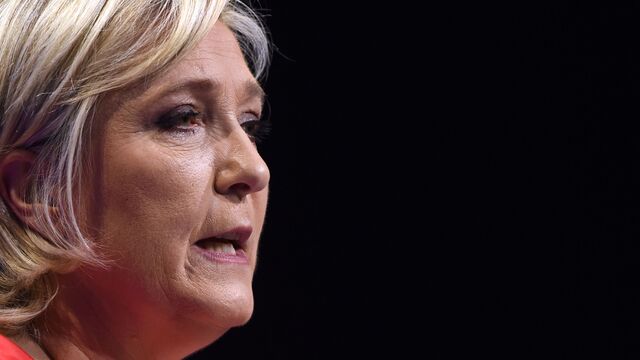 Marine Le Pen won't need to implement controls on capital flows if she wins the French presidency because negotiations will lead to a smooth return to national currencies in the euro area, a top economic adviser to the National Front presidential candidate said.
"Capital controls are not in the plan," Bernard Monot said in an interview. "We want to avoid chaos. We see this as a great opportunity for investors, not a risk." Speaking earlier to Agence France-Presse, Monot said a Le Pen administration "in no case" planned controls on capital or foreign exchange.
Le Pen, who polls suggest will be one of two candidates to make the second round of the French presidential contest though not the eventual winner, is promising a referendum on France's use of the euro if elected. The plan is to create a national currency at parity to the euro that would exist alongside the euro.
"We would do it in a very coordinated way to avoid chaos," Monot said. "By consulting with member states of the euro zone, the European Central Bank, the commission to re-negotiate the terms of France's membership, we can do this smoothly. We think they'll agree with us."
Monot added that a Le Pen-led government would "cooperate" with the French banks "so that they participate in the purchase of French debt."
Before it's here, it's on the Bloomberg Terminal.
LEARN MORE