politics
Former Premier Valls Says He Will Vote for Macron in French Race
By
Manuel Valls says his vote for Macron is not an endorsement

Valls says Le Pen could be elected depending on abstentions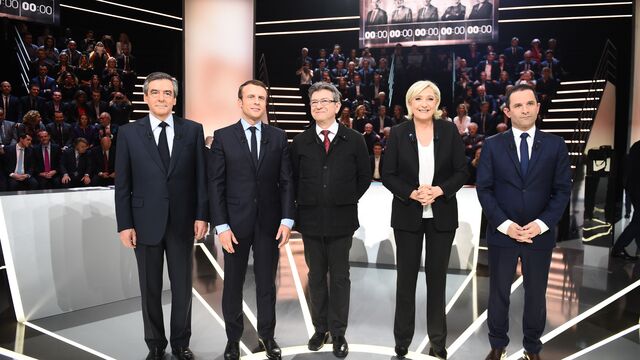 Former French Prime Minister Manuel Valls said Wednesday that he will vote for his former minister Emmanuel Macron in the first round of the presidential election rather than his Socialist Party nominee Benoit Hamon to try to keep Marine Le Pen out of office.
"One cannot take any risks with the republic," Valls said in an interview with RMC radio. "Therefore I'll vote for Emmanuel Macron," he said. 

Hamon defeated Valls in the Socialist primary contest in January.
Valls, who wrestled politically with Macron when they were both in cabinet, insisted his vote was not an endorsement of the 39-year-old independent but a reasonable decision in the face of the danger represented by the French far-right. Polls show that Le Pen and Macron will win the most support in the first round of voting on April 23 and go on to face each other in the runoff two weeks later. They also show Macron should defeat Le Pen in the final round.
Reacting to the announcement, Emmanuel Macron thanked Valls for his support but said he remained politically independent and committed to renewing the personalities and practices of French politics.
"This demonstrates what I have been saying for a number of months: the primaries were not ever going to be able to unite all of the left," Macron said on Europe 1 radio. "That means that social democrats and the women and the responsible women and men of the left are ready to join my movement."
Valls said that depending on the level of abstention, Le Pen could well be elected president in May, noting that her anti-immigration, anti-euro party got around 30% of the total votes in the regional elections in 2015. Polls could underestimate the numbers of people who intend to vote for her, Valls also said.
Before it's here, it's on the Bloomberg Terminal.
LEARN MORE