markets
Contrarian U.S. Investor Sees Europe Ripe for Bargain-Hunting
By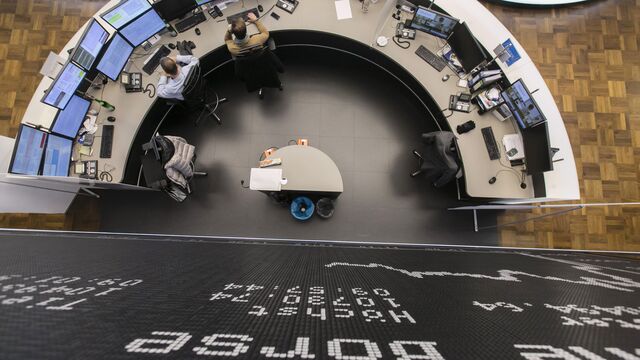 Luiz Sauerbronn makes a living buying stocks many others would shun, and he sees Europe as an ideal playing ground.
The investments director at Brandes Investment Partners in San Diego, California, is sticking to his value-based methods for picking the kind of shares that helped his Europe-focused fund return almost triple its benchmark last year. Right now, those include Tesco Plc, Wm Morrison Supermarkets Plc and property firm Countrywide Plc, according to data compiled by Bloomberg.
Sauerbronn uses book value and other metrics to find bargains. He sees opportunities in European countries that other investors may be avoiding because of political-stability concerns. The Brazilian investor, who's lived in the U.S. since 1999, says now is a good time to buy cheaper stocks that have paused after last year's rally.
"Value stocks always trade at a discount, but we are finding that in Europe, the discount is even wider than usual," Sauerbronn, whose firm oversees about $30 billion, said by phone. "In places like the U.K., France and Italy, where there may be perceived political uncertainty, we are finding companies that have their prices impacted by this but whose fundamentals are not exposed to the risks -- or they are exposed but not to the degree that justifies the discount."

Investors who consider Europe a bargain hunter's dream region are counting on a string of political elections, including in France and in Germany, to not rock the boat badly. A gauge tracking European value stocks, the MSCI Europe Value Index, is trading at a price-to-book ratio that's lower than its long-term historical average. 
But this year hasn't been as rosy as the end of 2016. The Europe value gauge -- in which financial companies have the largest weighting -- is lagging its growth counterpart year-to-date, a trend that's been unfolding on a global scale as investors unwind some of the riskier bets they took on since Donald Trump was elected U.S. president.
Still, firms including Morgan Stanley are sticking to their calls that value can outperform again in 2017, though some have warned that the gain may not be as steady as it was last year.

Brandes' European Value Fund returned 0.16 percent in the first two months of 2017, trailing the 2.53 percent increase by its benchmark MSCI Europe Index, as holdings BP Plc and Tesco -- among the fund's ten largest holdings -- have dropped more than 5 percent year-to-date.
Though he declined to discuss specific holdings, Sauerbronn said British supermarkets' low valuations are making the shares attractive. Brandes' bet on Wm Morrison paid off last year, when the stock gained 56 percent. Other successful bets in 2016 include Irish construction firm CRH Plc and HSBC Holdings Plc, which both gained 23 percent.
"For us, the fact that value has been underperforming in the last couple of months is an opportunity -- if you missed the train last year, you are being offered another chance," Sauerbronn said.
Before it's here, it's on the Bloomberg Terminal.
LEARN MORE