Five Things You Need to Know to Start Your Day
Get caught up on what's moving markets.
By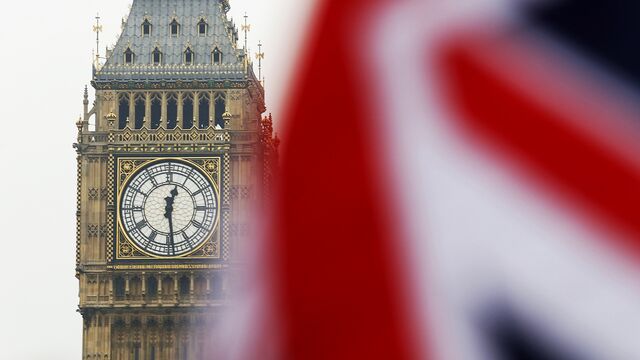 Want to receive this post in your inbox every morning? Sign up here.
Brexit trigger letter is on its way, EU blocks LSE takeover, and Fischer is on team two-hikes. Here are some of the things people in markets are talking about today.
Post, Brexit
At around 7:30 a.m. Eastern Time the British ambassador to the European Union will hand President Donald Tusk a letter invoking Article 50 of the Lisbon Treaty, an act which is the starting gun on the two-year exit negotiation process. Prime Minister Theresa May will address parliament in London at around the same time. The pound was trading at $1.2440 by 5:13 a.m., its lowest level in a week. 
EU blocks LSE takeover
European regulators blocked Deutsche Boerse AG's planned $14 billion takeover of London Stock Exchange Group Plc, saying the deal would have created a de facto monopoly for clearing bonds and repurchase agreements in the EU. Margrethe Vestager, the EU's antitrust commissioner, said the companies failed to offer the remedies required to address competition concerns. The blocking of the deal comes the day after EU regulators approved the $77 billion Dow Chemical Co. and DuPont Co. merger.
Team two-hikes
Federal Reserve Vice Chairman Stanley Fischer said in an interview with CNBC that two more rate hikes this year "seems about right." Fed Chair Janet Yellen didn't mention monetary policy in her speech yesterday where she said that challenges remain in the U.S. labor market. Continuing the heavy week for Fed-speak, today we'll hear from Boston Fed President Eric Rosengren at 11:30 a.m. and San Francisco President John Williams at 1:15 p.m.
Markets are quiet
Overnight, the MSCI Asia Pacific Index ex-Japan rose 0.3 percent, while Japan's Topix index dropped 0.2 percent as three-quarters of companies in the index traded ex-dividend. In Europe, the Stoxx 600 Index was 0.1 percent lower at 5:47 a.m. as investors awaited the Brexit trigger letter. U.S. futures were unchanged. 
Turkish bank arrest
A senior executive at one of Turkey's largest state-owned banks was arrested in the U.S. on charges of conspiring to evade trade sanctions on Iran. Shares in the bank -- Turkiye Halk Bankasi AS -- plunged as much as 19 percent in trading this morning. The arrest comes as tensions between Iran and the U.S. escalate, with tit-for-tat increases in sanctions in recent days. 
What we've been reading 
This is what's caught our eye over the last 24 hours.
An Asia edition of Five Things is launching soon. Sign up here to be among the first to start getting it delivered to your inbox.
Before it's here, it's on the Bloomberg Terminal.
LEARN MORE