politics
Yellen Praises Community Financing Program Trump Wants to Cut
By
Fed chief says government fund helps minorities and women

Trump budget says eliminating it would save public money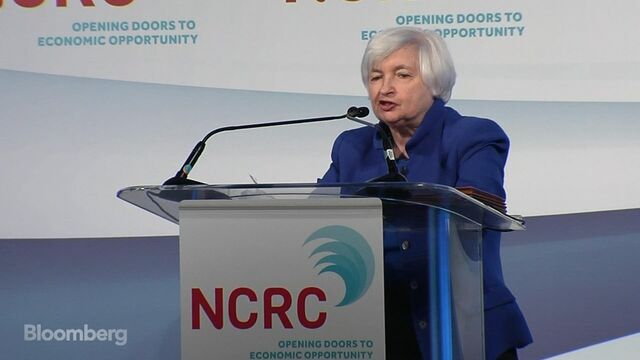 Federal Reserve Chair Janet Yellen praised a community development program on Tuesday that President Donald Trump wants to eliminate.
She told a conference in Washington that Community Development Financial Institutions (CDFI) had helped provide funding for small-business owners who don't have easy access to credit from traditional lenders such as banks.
Trump proposed eliminating federal financing for the CDFI Fund in the abbreviated budget he put forward earlier this month, saying that would save the government $210 million based on what's earmarked in the current fiscal year. Congress must pass any spending plans.
The fund, which is housed in the Treasury Department, provides assistance to specialized private institutions that the government has certified to provide financial services in low-income communities and to people who lack access to financing.
In calling for the elimination of the more than 20-year-old program, the Trump budget said financial institutions can readily tap private sources of capital and no longer need government help to cater to under-served communities.
In her speech for delivery to the National Community Reinvestment Coalition, Yellen said small-business owners at times can find it hard to get bank loans because they lack a credit history or have limited collateral.
"This situation is true for many minority, women, and low-income borrowers," she said. "Nontraditional lenders, including more than 1,000 Community Development Financial Institutions around the country, help fill the gap."
In a footnote to the speech, the Fed chair also provided a web link giving the location of such institutions.
Before it's here, it's on the Bloomberg Terminal.
LEARN MORE